We pleased to present to you an updated list of The Foschini Group (TFG) latest vacancies for September 2021 and how to apply. It involves the Job titles, roles/responsibilities, requirements and the salary involved.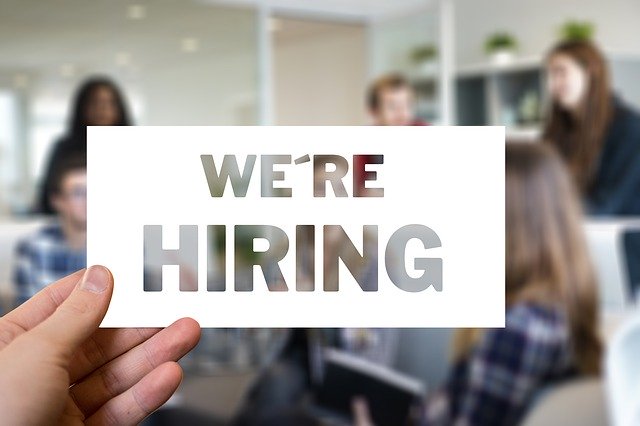 Every year the The Foschini Group (TFG) publishes vacant position for interested & qualified South African citizens to apply for. This year is not an exception. Therefore the Jobs are listed below together with their requirements, roles, salary and qualifications.
This Circular is published on a weekly basis and contains the advertisements of vacant posts and jobs in The Foschini Group (TFG). Although the Circular is issued by the The Foschini Group (TFG) Team is not responsible for the content of the advertisements. Inquiries about an advertisement must be addressed to the relevant advertising department.
TFG CAREER (VACANT) POSITIONS, ROLES, REQUIREMENTS & QUALIFICATIONS 
Applications are invited from qualified persons for the positions shown below.
1. Online Retail Manager
---
Are you committed to pouring your contagious positive energy into building the best value fashion brands to slay the clicks & bricks?  We're looking for an Online Retail Manager to join our tribe, and help spread our vibe.
Your breathe-eat-sleep-slay, dream-job responsibilities include:
Manage Exact & The FIX's online retail stores to meet/exceed turnover & profit targets – yaasss!
Manage the online merchant dream-team responsible for uploading all content, product & promos to the online stores – play together, slay together
Develop & continuously optimise the ecomm marketing & merchandising plans, leveraging all channels to drive customers, revenue & innovation – second nature to a team who like to stay informed & ahead of the curve
Develop sales-driving online content that's on-brand – double tap <3
Collaborate with the merchandise teams to increase online availability
Work cross-functionally with TFG Labs and leverage Group strategies to deliver targeted ROI
Manage & allocate all aspects of the online budget – ready to proceed to checkout yet?
Drive operational fulfilment excellence in stores with store operations – teamwork makes dreamwork
 You know how to:
Put your degree or diploma to good use practically
Apply your roughly 5 years relevant ecommerce & digital experience to dream up & drive notable, other-worldly results – you've been trading all your life, working out how to afford that trip, right?
Coordinate with marketing, planning, merchandising, operations & logistics – be the King/Kween of your mini empire
Plan, launch and track campaigns across web, social, SMS & email
Create great online customer journeys by planning content and campaigns that drives sales
Get the most out of Web Content Management Systems to show off the hottest fash
Plan your time effectively and efficiently, and work well under pressure – the hotter the better
Use project management tools like Jira & Asana to be agile and get ish done
Communicate well, speak and write properly with business tools like Slack & MS Teams – srsly, nt jst in txt mode
Manage a team to deliver the best results – #squadgoals
Be a strong coach and mentor to your section leaders and colleagues, driving a high-performance culture
Derive actionable insights from reports to improve performance & exceed targets
Report on daily, weekly and monthly performance
Get noticed – make your voice heard and contribute your cool ideas with dope presos
Explain technical concepts to non-technical people – know your cookies to 404's
Network like a pro, make an impression and challenge the status quo
Pick up new skills and concepts quick-fast!
Create and maximise a budget – every penny counts!
Maintain high standards – and raise the bar every time
Flourish in the digital world – know your tweets from your twits
Laugh in the face of change – it never lets up
Operate in stealth mode – keep abreast of competitor activity, market trends, best practice
Be open minded, customer-centric and proactive
Have a value mindset, speed & agility and a can-do mentality – in a nutshell, make it happen!
Work hard and have fun doing it <3
2. Fashion Consultant (108hr) – Jet – Moruleng – Rustenburg
Job ID: 

8750

Position Type: 

Full-Time

Job Function: 

Retail Stores

Workplace Type: 

Stores
Division: 

Jet Division

Province: 

North West Province

Location: 

North West All Areas

Suburb: 

Rustenburg
Position Description:

Are you passionate about our brands and would like to join a leading retailer?
We are looking for high energy and confident team members, who will help create positive energy and excitement around our brand and products.  If you have strong selling instinct and enjoy impressing Customers with your keen sense of style and creative eye then this position is for you!
Your key areas of responsibilities will include:
Being an ambassador for our brand and offering amazing Customer experience.
Exceed Customer expectations by identifying and providing them with the best possible solutions.
Actively keeping track of sales performance against target.
Selling a diverse product range and keeping up to date with the latest trends.
Searching out opportunities for making new sales.
Assist with replenishing of stock and visual merchandising to ensure the store is ready for our customers at all times.
Must haves:
A Matric Certificate.
Passionate about retail is a must.
Sales driven and service focused.
Possess a strong work ethic and hands-on attitude.
Demonstrate initiative to deliver results.
Experience in representing a quality brand
Ability to thrive under pressure
Must be able to work a flexible schedule to meet the needs of the business and will require weekends and evening shifts.
HOW TO APPLY FOR THE FOSCHINI GROUP (TFG) JOBS
To apply for any of the roles, please complete the online application form. You will have the opportunity to upload your CV and other relevant documentation as part of this process.
Application Deadline
Applications should reach the The Foschini Group (TFG) Management on time. As it is based on first-come first-serve basis.
More Job Vacancies:
Kindly like us on Facebook & follow us on Follow @EAfinder OR leave a comment below for further inquiries or suggestions.