We pleased to present to you an updated list of Mediclinic latest vacancies for September 2021 and how to apply. It involves the Job titles, roles/responsibilities, requirements and the salary involved.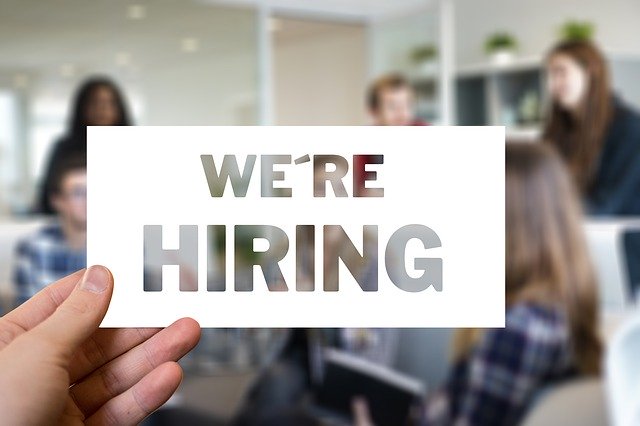 Every year the Mediclinic publishes vacant position for interested & qualified South African citizens to apply for. This year is not an exception. Therefore the Jobs are listed below together with their requirements, roles, salary and qualifications.
This Circular is published on a weekly basis and contains the advertisements of vacant posts and jobs in Mediclinic. Although the Circular is issued by the Mediclinic Team is not responsible for the content of the advertisements. Inquiries about an advertisement must be addressed to the relevant advertising department.
MEDICLINIC CAREER (VACANT) POSITIONS, ROLES, REQUIREMENTS & QUALIFICATIONS 
Applications are invited from qualified persons for the positions shown below.
1. Theatre Enrolled Nurse
Closing date: 18/08/2021
Number of positions: 1
Recruiter name: Marlene Mary Liebenberg
Reference number: 16098
Permanent
To assist patients in all aspects of admissions and discharges in a professional manner; preventing operational and financial risks to the organisation and exceeding client expectations.
ESSENTIAL EDUCATION: Grade 12 or equivalent
DESIRED EDUCATION: None 
ESSENTIAL MINIMUM EXPERIENCE: None 
DESIRED EXPERIENCE: Reception administration experience; Experience in a private healthcare facility
Ensure admissions (including pre-admissions / bookings) are captured and processed as per procedure
Identify and prevent financial risks by adhering to policies and procedures
Ensure an effective discharge process as per the Patient Administration Manual
Maintain patient confidentiality
REQUIRED JOB SKILLS AND KNOWLEDGE
Debtpack Enquiry application (Check outstanding amounts if a patient is flagged as Blacklisted.)
Admission; Bed functions; Preparation for next day and discharge processes
Anatomy (including terminology)
Hospitals switchboard systems
Patient Administration policies and procedures (e.g. Patient Confidentiality; Cash Handling; Blacklisted patients; Bed Overrides; etc.)
Patient admin programmes on the AS400 system
Computer literate (Microsoft Office)
ICD and CPT codes
Medical Aid Schemes and the Private healthcare environment
Workmans Compensation Act (WCA) processes; procedures and policies
Emergency / Major Incident Protocol (e.g.. Fire; floods; robbery)
Identifying possible financial risks (e.g. blacklisted patients; handling of patient valuables; etc.)
2. Professional Nurse – Theatre
Closing date: 13/08/2021
Number of positions: 1
Recruiter name: Aimee Lee Van Der Stok
Reference number: 16186
Permanent
To deliver safe, comprehensive and quality nursing care according to the Scope of Practice
ESSENTIAL EDUCATION: Degree / Diploma in General Nursing
DESIRED EDUCATION:  Midwifery; Postgraduate certificate/ diploma in relevant specialty area
ESSENTIAL MINIMUM EXPERIENCE:  None
DESIRED EXPERIENCE: : 1 year post-graduate qualification experience before placement in a specialised unit
Deliver quality nursing care in collaboration with a multi-professional team

Identify, prevent and manage risks to ensure patient safety

Facilitate a positive patient experience by creating a conducive environment

Provide accurate and comprehensive records of all nursing interventions

Create a learning environment that builds staff competence

Ensure that all utilised stock and equipment are accurately charged
REQUIRED JOB SKILLS AND KNOWLEDGE
Infection prevention and control (IPC) principles and protocols
Pharmacology
Scientific nursing principles and process
Nursing record keeping
Patient assessment skills
Nursing processes and procedures
Computer literate (Microsoft Office)
Develop/ modify a nursing care plan
Relevant nursing legislation
Basic life support trained (ACLS; ATLS; PALS training for specialised wards)
Risk identification
HOW TO APPLY FOR MEDICLINIC JOBS
Candidates, who are interested in applying for this position, can apply directly at https://careers.mediclinic.co.za. Please ensure that your profile is complete and up to date with the latest information, before applying.
Application Deadline
Applications should reach the Mediclinic Management on time. As it is based on first-come first-serve basis.
More Job Vacancies:
Kindly like us on Facebook & follow us on Follow @EAfinder OR leave a comment below for further inquiries or suggestions.