VKB Group Vacancies | April 2022
We pleased to present to you an updated list of VKB Latest vacancies for May 2022 and how to apply. It involves the Job titles, roles/responsibilities, requirements and the salary involved.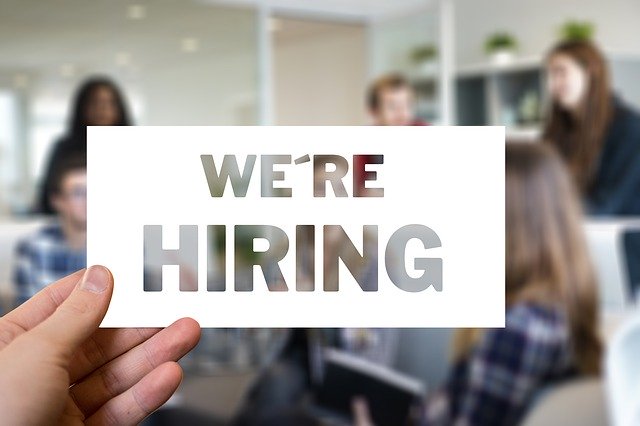 Every year the VKB group publishes vacant position for interested & qualified South African citizens to apply for. This year is not an exception. Therefore the Jobs are listed below together with their requirements, roles, salary and qualifications.
VKB Agriculture (Pty) Ltd is a dynamic agricultural company in the Free State and Limpopo. This organization, which strives towards healthy and modern business practices offers employees the opportunity to utilize and develop their knowledge and skills in a competitive work environment. The company offers individuals the opportunity to establish themselves within a rural environment with its inherent characteristics.
VKB Group and/or its subsidiary companies will use any personal data collected through the job opportunities section of this website for recruitment purposes only and, should your application be successful, for purposes connected with your employment. VKB Group is an equal opportunity employer. VKB Group's approved Employment Equity Plan and Targets will be considered as part of the recruitment process aligned to VKB Group's Employment Equity & Transformation Strategy. VKB Group actively supports the recruitment of People with Disabilities.
This Circular is published on a weekly basis and contains the advertisements of vacant posts and jobs in VKB. Although the Circular is issued by the VKB Team is not responsible for the content of the advertisements. Inquiries about an advertisement must be addressed to the relevant advertising department.
VKB CAREER (VACANT) POSITIONS, ROLES, REQUIREMENTS & QUALIFICATIONS 
Applications are invited from qualified persons for the positions shown below.
1. Branch Marketer – VKB Retail, Newcastle
Job Description
Sells the organization's merchandise according to agreed targets. Effectively market stock to customers, manage stock control to ensure constant availability of stock to clients.
Requirements
Grade 12 or NQF 4
Previous experience in agriculture will serve as recommendation
Excellent interpersonal skills
Ability to work under pressure
Orientation towards marketing and client service
Team orientated
Willing to undergo continuous training
Duties and Responsibilities
Stock control
Stock orders
Marketing of agricultural commodities
Other ad-hoc job related duties
Continuously rendering customer service of high standard to walk-in customers, telephonically and via email medium
Skills
Merchandising skills
Conflict management skills
Basic computer skills
Problem solving skills
Negotiation skills
Sound sales and interpersonal skills
2. Admin Assistant – VKB Foods, Harrismith
Job Description
Manage the internal administration of a organization or a task.
Requirements
Grade 12 or NQF4
Experience in the agriculture industry will serve as recommendation
Numerate
Computer literate especially in MS Word and MS Excel
Thorough, precise and accurate
Constantly adding value to the current functions of the position
Clear Criminal Record
Duties And Responsibilities
Maintain high standards for administration
Assist in Audit process
Management and control over bank and petty cash
Goods received voucher and completion of invoices
Processing stock claims
Minimize risk to the company
Client service
Other job-related administrative duties
Skills Required
Problem definition and analyses
Communication
Maintaining Long term relationships
Teamwork
Compliance
Organizing
Planning
Personal Resilience
HOW TO APPLY FOR VKB JOBS
To apply for any of the roles, please complete the online application form. You will have the opportunity to upload your CV and other relevant documentation as part of this process.
Use Google Chrome when accessing the portal
Clear copy of your CV in either PDF or Word
The CV should not have handwriting on the document
NB! Only Submit your CV on the Upload CV section of the application form and not a PDF that includes other documents such as ID, Driver's License and other documents. The application form will make provision for the candidate to upload supporting documents.
When uploading profile picture, make sure the minimum size uploaded is 300 x 300 px.
Application Deadline
Applications should reach the VKB Management on time. As it is based on first-come first-serve basis.
The company can expire jobs at any time at our own discretion. Should you not have received a response within 4 weeks of the closing date of this advert, please consider your application unsuccessful.
More Job Vacancies:
Kindly like us on Facebook & follow us on Follow @EAfinder OR leave a comment below for further inquiries or suggestions.