VKB Group Vacancies | June 2021
We pleased to present to you an updated list of VKB Latest vacancies for June 2021 and how to apply. It involves the Job titles, roles/responsibilities, requirements and the salary involved.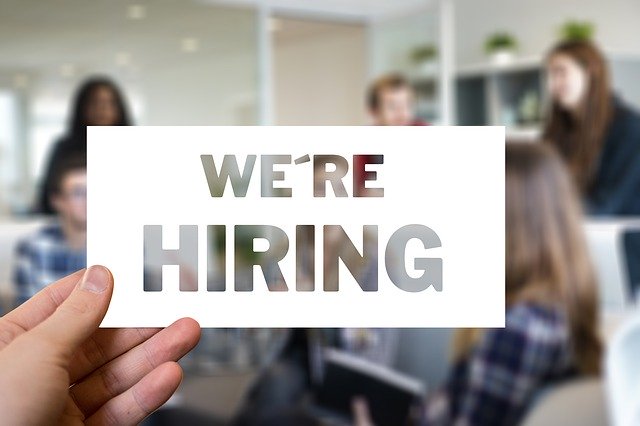 Every year the VKB group publishes vacant position for interested & qualified South African citizens to apply for. This year is not an exception. Therefore the Jobs are listed below together with their requirements, roles, salary and qualifications.
VKB Agriculture (Pty) Ltd is a dynamic agricultural company in the Free State and Limpopo. This organization, which strives towards healthy and modern business practices offers employees the opportunity to utilize and develop their knowledge and skills in a competitive work environment. The company offers individuals the opportunity to establish themselves within a rural environment with its inherent characteristics.
VKB Group and/or its subsidiary companies will use any personal data collected through the job opportunities section of this website for recruitment purposes only and, should your application be successful, for purposes connected with your employment. VKB Group is an equal opportunity employer. VKB Group's approved Employment Equity Plan and Targets will be considered as part of the recruitment process aligned to VKB Group's Employment Equity & Transformation Strategy. VKB Group actively supports the recruitment of People with Disabilities.
This Circular is published on a weekly basis and contains the advertisements of vacant posts and jobs in VKB. Although the Circular is issued by the VKB Team is not responsible for the content of the advertisements. Inquiries about an advertisement must be addressed to the relevant advertising department.
VKB CAREER (VACANT) POSITIONS, ROLES, REQUIREMENTS & QUALIFICATIONS 
Applications are invited from qualified persons for the positions shown below.
1. Admin Assistant Trucks Workshop – Grain Field Chickens ,Reitz ( 3 Months Contract)
Closing Date: 13 July 2021
Job Description
Do all administration work in the trucks workshop to ensure the smooth running of the department, as well as assisting in the parts store by processing requisitions, invoices, maintaining the system and bin in the parts store as well as other admin functions, thereby ensuring that customer service & company standards are maintained.
Requirements
Grade 12 or NQF Level 4 equivalent.
3 – 5 Years' admin experience in a Trucks Workshop.
Some experience in a Parts stores/ Parts buyer experience.
Experience in the scheduling of services for Trucks and Trailers.
A Technical Qualification/ course will be an advantage.
Good understanding of Invoicing and Job Cards.
Demonstratable Computer literacy: Excel, Word and Outlook.
Working knowledge of Truck Workshop systems.
A willingness to work overtime, incl. shifts and on weekends when required.
Duties and responsibility
Opening of Job Cards.
Check and cost Truck Workshop job cards.
Do quotes and ask for authorization and order numbers.
Opening orders/receipt and post invoice to accounts.
Amending of Jobs and processing of orders with prior authorization.
Invoicing of Jobs.
Capturing of Invoices and other data.
Update of the budget on the work done.
Sort out any query on the job card – Parts query/purchase order/parts requisition.
Sorting out Debtors/ Creditors and other departmental queries.
Phoning for and following up of outstanding invoices.
Requesting of customer order numbers.
Update WIP and run Report daily.
Ordering of Truck workshop consumables.
Ensure that capturing of requisitions and invoices are correct in quality and bin locations.
Manage the stock levels and estimate stock levels on the system.
Assist buyers and procurement manager in ordering spares,
Ensure paper trail and ordering procedures are on company standards.
Keep records and statistics of orders and estimated costs.
Keep stock levels to set standards.
Bin maintenance at all times.
Assisting Check bays to invoice check and grease/oil jobs.
GRV truck and Breakdown invoices.
Daily/ Weekly/ Monthly PRP Reports.
Must be knowledgeable about all other safety requirements.
Filing and other general administrative duties.
Oversee the ordering of stationary/groceries and books.
Maintain a positive and healthy working relationship with all internal and internal stakeholders.
Perform any other duties as may be required by management.
Skills required.
Excellent communication skills.
Ability to manage multiple and competing priorities, while maintaining effective working relationships.
Detail-orientated with an aptitude for problem-solving.
Able to maintain a professional attitude and appearance.
Good communication Skills.
Accuracy and attention to detail.
Good reporting skills.
Team player and able to work independently when necessary.
Able to work under pressure.
2. Admin Underwritings And Claims – VKB Brokers, Bethlehem

Job Description
Underwriting and claims administration of personal and commercial and agri short term insurance.
Requirements
Grade 12 or NQF4 (COP)/ICIB) or NQF5 (HSI)
RE5 qualification
Previous insurance industry experience will serve as recommendation
Good numerical skills
Thorough, precise and exact
Skills Requested
Independent Structured
Good communication skills
Can perform under pressure
Constantly adding value
HOW TO APPLY FOR VKB JOBS
To apply for any of the roles, please complete the online application form. You will have the opportunity to upload your CV and other relevant documentation as part of this process.
Use Google Chrome when accessing the portal
Clear copy of your CV in either PDF or Word
The CV should not have handwriting on the document
NB! Only Submit your CV on the Upload CV section of the application form and not a PDF that includes other documents such as ID, Driver's License and other documents. The application form will make provision for the candidate to upload supporting documents.
When uploading profile picture, make sure the minimum size uploaded is 300 x 300 px.
Application Deadline
Applications should reach the VKB Management on time. As it is based on first-come first-serve basis.
The company can expire jobs at any time at our own discretion. Should you not have received a response within 4 weeks of the closing date of this advert, please consider your application unsuccessful.
More Job Vacancies:
Kindly like us on Facebook & follow us on Follow @EAfinder OR leave a comment below for further inquiries or suggestions.