We pleased to present to you an updated list of Sappi's latest vacancies for August 2022 and how to apply. It involves the Job titles, roles/responsibilities, requirements and the salary involved.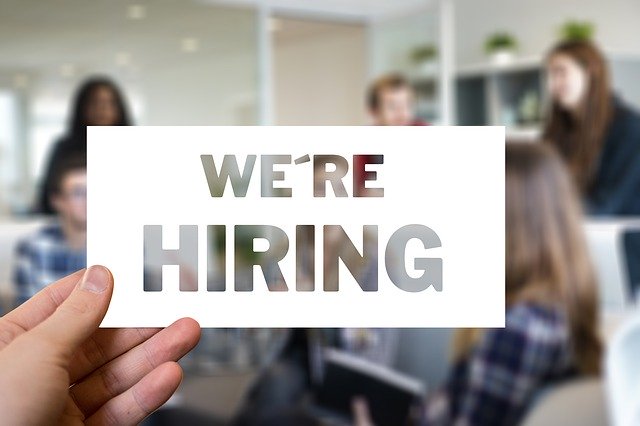 Every year Sappi publishes vacant position for interested & qualified South African citizens to apply for. This year is not an exception. Therefore the Jobs are listed below together with their requirements, roles, salary and qualifications.
This Circular is published on a weekly basis and contains the advertisements of vacant posts and jobs in Sappi. Although the Circular is issued by the Sappi's Team is not responsible for the content of the advertisements. Inquiries about an advertisement must be addressed to the relevant advertising department.
SAPPI CAREER (VACANT) POSITIONS, ROLES, REQUIREMENTS & QUALIFICATIONS 
Applications are invited from qualified persons for the positions shown below.
1. Management Forester – Sudwala
This role reports in to the Forestry Manager Sudwala
The main responsibilities of this job are:
Assist the grower to plan the annual re-establishment program (planting & coppice regeneration), on Forcelink or microforests using TUP and reestablishment plan provided by the Planning department and place plants order with Nurseries, and execute to achieve Temporary Unplanted targets within budget constraints
Assist the grower/contractor to ensure maximum stocking within silvicultural standards is achieved on all reestablishment operations to optimize harvesting timber yields and profits for the growers
Assist the grower to put in place a service level agreement with contractor to ensure all operations comply with Sappi's silviculture BOP and the grower/service provider is held to account for any poor quality work done.
Assist the grower in esuring land-preparation & re-establishment (planting and coppice) is according to Sappi's BOP standards and quality expectations using the RMS; APO (silviculture and harvesting) to achieve Temporary Unplanted targets within budget constraint; lower risk exposure and improve efficiencies.
Monitor and manage plant use efficiency by tracking consumption against order including confirmed infield plantings to ensure plants are accounted for and costs within budget and ensure the grower builds appreciation of these principles
Assist the grower to develop an intergrated maintenance plan using silviculture and harvesting APO; TUP and the previous 3 years plantings ensure maximum plants survival and improved yields at harvest whilst keeping costs within budget
Assist the grower to develop a phased harvest plan per compartment using the harvesting APO working with both the grower and the contractor to ensure shared responsibility and guarantee rateable Woodfibre supply to market
Conduct a risk assessment per compartment pre- and interim harvesting operation to identify and mitigate potential safety hazards and ensure the grower builds appreciation of these principles
Monitor Woodfibre quality and production rates by conducting recorded interim operational inspections to ensure adherence to daily production targets and Mill quality specifications and ensure the grower builds appreciation of these principles
Monitor Woodfibre movement by keeping records of infield and depots stocks and reporting regularly to FM to ensure rateable Woodfibre supply to markets as per the different markets needs and ensure the grower builds appreciation of these principles
Assist the grower to develop a plantation management plan (PMP) as well as a fire risk mananagement plan to identify risks, record &  implement fire control procedures in order to ensure the effective protection of people, plantation and other assets from forest fires
Support the development of service providers' capacity to ensure skills transfer and supplier development
The ideal candidate should have:
National Diploma in Forestry or related qualification.
A Degree in forestry or related qualification would be preferable.
Minimum 3 years relevant experience.
Closing date:
 Update: Click here to view more Sappi vacant positions for August 2022
HOW TO APPLY FOR SAPPI JOBS
PLEASE READ THE INSTRUCTIONS CAREFULLY BEFORE APPLYING::
A position becomes vacant at Sappi:  A position becomes available, which Sappi decide to fill either internally or externally.
The position is advertised: The job is advertised on Sappi careers portal, internal notice boards. A closing date is also indicated on the advert(s).
A shortlist is created: Applicants who meet the minimum requirements are shortlisted by HR and the line manager. Depending on the number of shortlisted candidates, applicants may be required to do assessments or are invited for an interview.
Shortlisted applicants are invited to an interview: The line manager, team member and HR are present at the interview. Depending on the outcome of the interviews, it's possible to select the best applicants based on their interview and CV.  If there is a "tie" between candidates, further interviews or assessments can be requested.
Assessments take place: If necessary, the applicant will be assessed to establish if they have any competency gaps and whether they are the best fit for the job. The assessment results are shared with the line manager with recommendations.
The position is filled: The best candidate for the job is selected. We make an offer. The applicant then either accepts or declines the offer.
Application Deadline
Applications should reach the Sappi's Management on time. As it is indicated for each position of interest above.
More Job Vacancies:
Kindly like us on Facebook & follow us on Follow @EAfinder OR leave a comment below for further inquiries or suggestions.