We pleased to present to you an updated list of Sappi's latest vacancies for September 2021 and how to apply. It involves the Job titles, roles/responsibilities, requirements and the salary involved.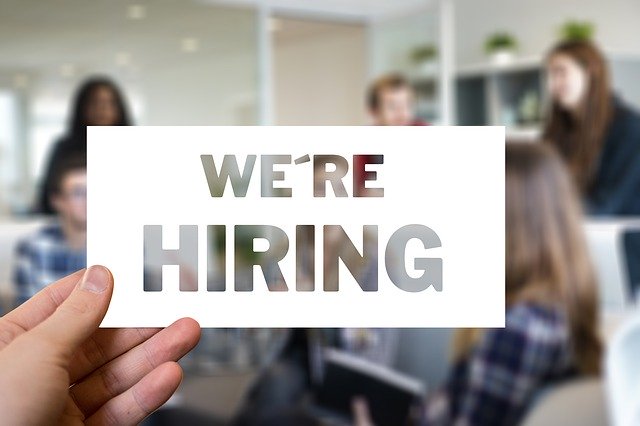 Every year Sappi publishes vacant position for interested & qualified South African citizens to apply for. This year is not an exception. Therefore the Jobs are listed below together with their requirements, roles, salary and qualifications.
This Circular is published on a weekly basis and contains the advertisements of vacant posts and jobs in Sappi. Although the Circular is issued by the Sappi's Team is not responsible for the content of the advertisements. Inquiries about an advertisement must be addressed to the relevant advertising department.
SAPPI CAREER (VACANT) POSITIONS, ROLES, REQUIREMENTS & QUALIFICATIONS 
Applications are invited from qualified persons for the positions shown below.
1. Checker Energy
This role reports into the Shift Superintendent Energy
The main responsibilities of this job are:
Ensure the plant is running according to the required rate and quality specifications
Check auxiliary equipment once per shift
Responsible for the reporting of any defects/deviations from the normal running of the plant
Responsible for the timeous and efficient offloading of fuel oil tankers.
Responsible for the timeous and efficient offloading of acid and caustic tankers.
Identify abnormal / emergency plant conditions and take corrective action according to standards (BOP)
Perform housekeeping with the team – focus on the area of responsibility
Take samples as and when required
Accountable to ensure adherence to all safety BP's, procedures and BBS practices.
Ensure adherence to specific Legal regulatory requirements
Do plant walkabouts and inspections  and take corrective action where required
BBS targets reached and maintained
Achieve 5S status in the area of responsibility
The ideal candidate should have:
N3 Pulp and Paper / Matric Maths and Psychical Science
1 – 3 Years' experience in a Production Environment
Closing date for applications: 15 September 2021
2. Process Relief Operator – Pulp Warehouse
The main responsibilities of this job are:
Takes and hands over shift.
Operate process/equipment according to best-operating practices.
Complete section specific interventions/initiatives as planned and agreed for all the identified positions for the specific section.
Relieves operators and carries out all tasks prescribed for these positions.
Assists the foreman/operating staff at breakdowns and in the supervision of staff when necessary.
Ensure accurate reporting by recording all incidents in the shift logbook.
Reports all breakdowns, faulty equipment to Foreman.
Attend progress meetings with the section training representative, line supervisor and/or mentor, coach and act on any remedial action and/or additional requirements.
Participates in shift activities (5 why problem-solving etc).
Understand the SHEQ requirements of the job.
Identify and take corrective action in terms of SHEQ conditions and hazards.
Comply with all relevant SHEQ requirements.
Maintains a high level of good housekeeping in the workplace at all times.
Conducts regular BBS Observations.
The ideal candidate should have:
N3 Pulp & Paper/Matric with Maths & Physical Science
Code 08 Driving Licence.
Previous experience as a Forklift/ clamp truck driver will be advantageous.
Closing date for applications: 15 September 2021
 Update: Click here to view more Sappi vacant positions for September 2021
HOW TO APPLY FOR SAPPI JOBS
PLEASE READ THE INSTRUCTIONS CAREFULLY BEFORE APPLYING::
A position becomes vacant at Sappi:  A position becomes available, which Sappi decide to fill either internally or externally.
The position is advertised: The job is advertised on Sappi careers portal, internal notice boards. A closing date is also indicated on the advert(s).
A shortlist is created: Applicants who meet the minimum requirements are shortlisted by HR and the line manager. Depending on the number of shortlisted candidates, applicants may be required to do assessments or are invited for an interview.
Shortlisted applicants are invited to an interview: The line manager, team member and HR are present at the interview. Depending on the outcome of the interviews, it's possible to select the best applicants based on their interview and CV.  If there is a "tie" between candidates, further interviews or assessments can be requested.
Assessments take place: If necessary, the applicant will be assessed to establish if they have any competency gaps and whether they are the best fit for the job. The assessment results are shared with the line manager with recommendations.
The position is filled: The best candidate for the job is selected. We make an offer. The applicant then either accepts or declines the offer.
Application Deadline
Applications should reach the Sappi's Management on time. As it is indicated for each positions of interest above.
More Job Vacancies:
Kindly like us on Facebook & follow us on Follow @EAfinder OR leave a comment below for further inquiries or suggestions.