We are pleased to present to you an updated list of DHL's latest vacancies for March 2023 and how to apply. It involves the job titles, roles, and responsibilities, as well as the requirements and the salary involved.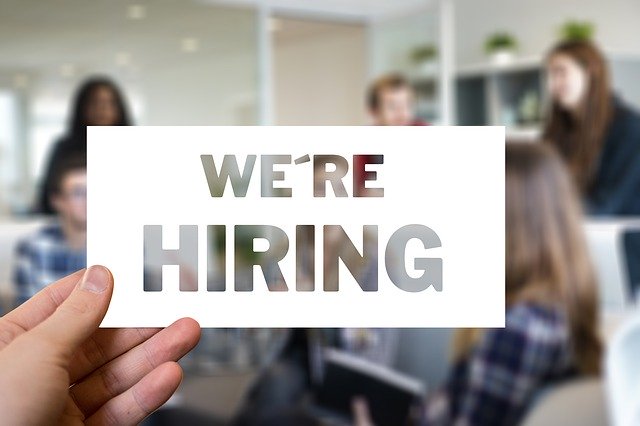 Every year, DHL publishes vacant positions for interested and qualified South African citizens to apply for. This year is no exception. Therefore, the jobs are listed below together with their requirements, roles, salaries, and qualifications.
This circular is published on a weekly basis and contains advertisements for vacant posts and jobs at DHL. Although the circular is issued by the DHL Team, it is not responsible for the content of the advertisements. Inquiries about an advertisement must be addressed to the relevant advertising department.
DHL is a company that pioneered cross-border express delivery in 1969 and is now active in more than 220 countries and territories worldwide. Do you want to be part of a company that connects people worldwide? And the more people we connect, the better life will be on our planet.
DHL CAREER (VACANT) POSITIONS, ROLES, REQUIREMENTS & QUALIFICATIONS 
Applications are invited from qualified individuals for the positions shown below.
1. OFR Import Controller – Perishables
Key Responsibilities
Provide documents timorously to enable delivery.
Identifies, suggests, and reinforces improvement measures at departmental level in cooperation with Controllers, Entry clerks and Supervisors.
Supports Operations Manager and Supervisor with the implementation of new/change of systems and directives.
In collaboration with Team leader, identifies COD vendor payments and reports to Vendor Manager for conversion to terms.
Coordinate/liaise/work with third party contact on operational activities, issue resolution, process execution and performance improvements according to corporate policy.
Provide cheque / EFT requisitions to creditors.
Keep updated with changes in regulations in SARS departments such as Border Police and anti-smuggling as well as with state vet, plant/port health.
To ensure that correct documentation to complete the delivery requirement is processed timorously.
To ensure that releases are handled timorously to avoid any delays in delivery and unnecessary storage.
To ensure that all queries raised are dealt with timorously.
Reports to management, competitor intervention/market intelligence.
Raising CCM's where required, client complaints.
Job Requirements
Knowledge of the OFR product especially imports.
Knowledge of perishables
Good Negotiation and communication skills
High result orientation
Customs regulation knowledge
Able to work timely with high accuracy.
Microsoft Excel and Word knowledge
Regulation knowledge – SARS, road transport etc.
Customer focused.
Job Skills
Competence Competency segment 'Business'
Analysis: Breaks down a problem, situation or process into its component parts, separates the main issues from side-issues, understands the nature of parts and their relationship to one another. Seeks out and critically evaluates both numerical and narrative information. Draws accurate conclusions.
Planning & Organizing: Sets clear and realistic goals and objectives. Establishes a course of action and a sequence of steps to ensure that activities and objectives are efficiently achieved. Is structured with good personal organization. Schedules time effectively and use efficient work methods and tools.
Decision Making: Makes timely and appropriate choices based on accurate analysis and experience. Uses sound judgment even in conditions of uncertainty. Anticipates impact of decisions and plans how to manage risk.
Results Orientation: Continually seeks to accomplish critical tasks with measurable results. Overcomes obstacles and makes adjustments to achieve results. Focuses self and others to achieve targets aligned with business goals. Competency segment 'Leadership'
Teamwork: Works cooperatively with others to achieve target and objectives. Accomplishes own tasks in support of team goals and actively offers to help colleagues. Supports group decisions. Competency segment 'Personal'
Accountability: Acts responsibly. Can be counted on to keep commitments. Complies with the intent of policies, procedures and agreements. Builds others' trust in own professionalism, integrity, expertise and ability to get results.
Communication: Provides both verbal and written information in a timely, clear and concise manner. Expresses ideas effectively, adjusting style, tools and mode to the needs of others. Listens attentively, and summarizes or asks questions, when needed, to clarify information.
Self- Management: Remains calm, objective and controlled in responding to urgent or demanding situations. Maintains effective performance under pressure. Stays positive
Job Qualifications & Experience:
2- 3 years related experience
Must have a Matric
CAT6 DG Certificate will be advantageous.
Preferred Cargo Wise Experience
HOW TO APPLY FOR DHL JOBS
Application Deadline
Applications should reach the Alton Management on time. As it is based on first-come first-serve basis.
More Job Vacancies:
Kindly like us on Facebook & follow us on Follow @EAfinder OR leave a comment below for further inquiries or suggestions.