We pleased to present to you an updated list of PathCare latest vacancies for January 2022 and how to apply. It involves the Job titles, roles/responsibilities, requirements and the salary involved.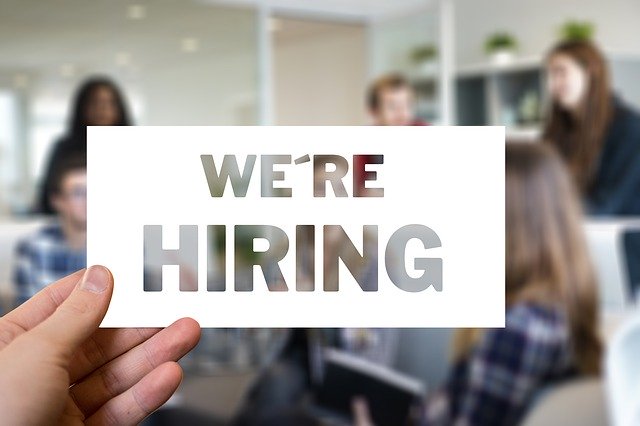 Every year the PathCare publishes vacant position for interested & qualified South African citizens to apply for. This year is not an exception. Therefore the Jobs are listed below together with their requirements, roles, salary and qualifications.
PathCare is a partnership of pathologists in private practice across South Africa that has been assisting doctors and healthcare professionals determine or confirm diagnoses since 1922. We are registered with the HPCSA (Health Professions Council of South Africa) and all our laboratories are SANAS accredited.
This Circular is published on a weekly basis and contains the advertisements of vacant posts and jobs in PathCare . Although the Circular is issued by the PathCare Team is not responsible for the content of the advertisements. Inquiries about an advertisement must be addressed to the relevant advertising department.
PATHCARE LATEST CAREER (VACANT) POSITIONS, ROLES, REQUIREMENTS & QUALIFICATIONS 
Applications are invited from qualified persons for the positions shown below.
1. ANATOMICAL PATHOLOGIST – PORT ELIZABETH
KEY COMPETENCY REQUIREMENTS
Either an M. Med or FC Path(SA) (Histology) qualification is required
Current registration with the HPCSA as an Anatomical Pathologist
Excellent attention to detail
Must have an acceptable track record/performance record with regard to the technical and behavioural competencies required to perform in this position
Applicants who meet the criteria and are interested in joining our dynamic team are required to complete the attached application form and submit this together with a CV to [email protected]
2. STAFF NURSE/PROFESSIONAL NURSE/PHLEBOTOMY TECHNICIAN – WELKOM (CONTRACT POSITION)
KEY COMPETENCY REQUIREMENTS
A 3-month contract opportunity exists for a Staff Nurse/Professional Nurse/Phlebotomy Technician  to join the team at our Welkom branch. We are seeking an individual who displays a proven track record of competence in Phlebotomy and who has a high level of ethics and integrity while consistently aligning with the PathCare values.
Nursing Diploma/Phlebotomy qualification and registered with SANC/HPCSA
Computer literate with Meditech knowledge advantageous
Phlebotomy experience is essential
Pathology experience is highly advantageous which includes order of draw and running of Point of Care instruments i.e.  Hemocue, Stratus & running of arterial blood gas on the machine.
Client-focused with excellent attention to detail
Adaptability with the ability to co-operate within a team environment
Displays initiative
Problem-solving ability
Effective communication and interpersonal skills
Compassion/empathy
Stress resistance and tenacity
Result-orientated
A positive attitude & flexible work-style
Must be fluent in English with an understanding of Afrikaans
Must have an acceptable track record/performance record with regard to the technical and behavioral competencies required to perform in this position
HOW TO APPLY FOR PATHCARE JOBS
Applicants who meet the criteria and are interested in joining our dynamic team may email [email protected]. Please include a comprehensive CV and cover letter detailing the level and extent of your knowledge, skills and competencies required for this position.
Please note: by applying for this position, your application will be subject to verification checks of your driver's licence, ID document, qualifications/proof of registration, credit and criminal checks if required. Candidates must be willing to participate in a rigorous evaluation process.
Please note that candidates will be required to undergo written pre-interview tests; oral presentations/mock training exercises; and panel interviews in order to assess competence against the above criteria.
Application Deadline
Applications should reach the PathCare Management on time. As it is indicated for each position of interest above.
More Job Vacancies:
Kindly like us on Facebook & follow us on Follow @EAfinder OR leave a comment below for further inquiries or suggestions.