We pleased to present to you an updated list of BroadReach Healthcare vacancies for September 2021 and how to apply. It involves the Job titles, roles/responsibilities, requirements and the salary involved.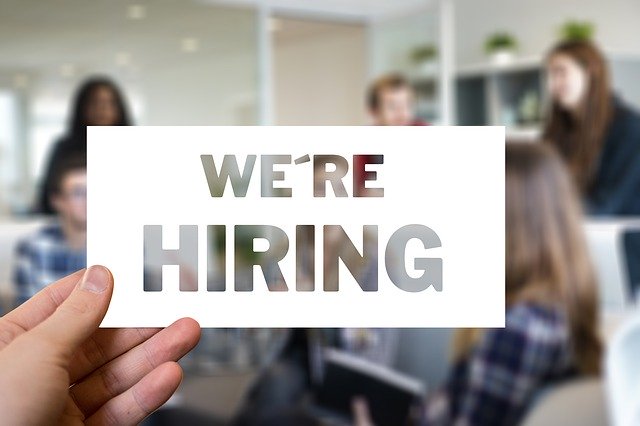 Every year the BroadReach Healthcare publishes vacant position for interested & qualified South African citizens to apply for. This year is not an exception. Therefore the Jobs are listed below together with their requirements, roles, salary and qualifications.
This Circular is published on a weekly basis and contains the advertisements of vacant posts and jobs in BroadReach Healthcare. Although the Circular is issued by the BroadReach Healthcare Team is not responsible for the content of the advertisements. Inquiries about an advertisement must be addressed to the relevant advertising department.
BROADREACH HEALTHCARE CAREER (VACANT) POSITIONS, ROLES, REQUIREMENTS & QUALIFICATIONS 
Applications are invited from qualified persons for the positions shown below.
1. Finance Assistant
Purpose of the position
The incumbent is responsible for filing and retrieving financial documents, ensuring that both procurement and finance supporting documents are complete, properly stored and safeguarded in the relevant files (i.e. audit file). He/she is also responsible for organizing, coordinating, and taking minutes in all finance meetings, and aids the Finance Director, as may be required. The role is assists in the coordination of relevant documents with various teams, including the financial accounting team, procurement team, financial analysis and reporting team, and may from time to time, be requested to assist the various teams on ad hoc duties.
 Key Accountabilities
Create folders on the audit filing system for storing of supporting documents.
Sorting of documents according to purchase order numbers.
Ensure that all supporting documents are stored sequentially in accordance with the predetermined purchase orders.
Report any missing documents to the relevant staff and follow-up as appropriate.
Complete the document checklist for every purchase order.
Maintain a record of all outstanding documents and follow-up with the relevant staff.
Develop an efficient filing system to make updating and retrieving files easier.
Follow BRHC policies and confidentiality processes to safeguard data and information.
Filing of all supporting documents in electronic format.
Support the Finance team with Annual audit processes.
Administer the travel provider supplier accounts (Seekers, AVIS, Bidvest & Europcar) for accuracy, reconciliations, and timely payments.
Support the Finance Director with on administrative duties, such as taking minutes.
General:
Provide an update on monthly filing updates, and follow up on outstanding supporting documents
Collecting and reviewing data for reports
Reporting discrepancies in data and invoices.
Oversee client accounts
Ad hoc duties as directed by the direct report
Essential qualifications
Diploma or Bachelor's degree
Desirable qualifications
 Experience & skills
At least 2-3 years' proven experience as a Filing clerk/Finance Assistant
Advanced proficiency in MS Office – including Word, Excel, Outlook
Exceptional written and verbal communications skills
Excellent organisational skills
Document management experience
Negotiations skills
Organizational structure knowledge
Dependable with respect to confidentiality and following policies.
Experience in internal and external audit support.
 Personal qualities & Behavioural competencies
Be solution focused
Has a customer centric mindset
Self-Management
Results orientation
Client Orientation
Good Communication skills
Teamwork
Accountability
 Capabilities
Winning, Enabling and Delivery of Projects
People Leadership/Self Leadership
Strategic and Holistic Decision Making
Relationship Management
HOW TO APPLY FOR BROADREACH HEALTHCARE JOBS
To apply for any of the roles, please complete the online application form. You will have the opportunity to upload your CV and other relevant documentation as part of this process.
Application Deadline
Applications should reach the BroadReach Healthcare Management on time. As it is based on first-come first-serve basis.
More Job Vacancies:
Kindly like us on Facebook & follow us on Follow @EAfinder OR leave a comment below for further inquiries or suggestions.