We pleased to present to you an updated list of ABSA vacancies for September 2021 and how to apply. It involves the Job titles, roles/responsibilities, requirements and the salary involved.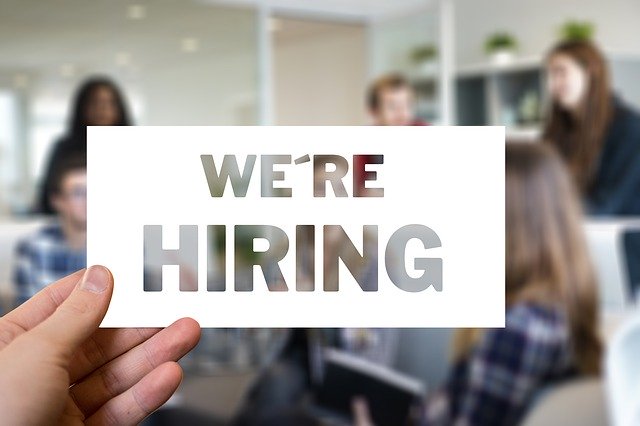 Every year the ABSA publishes vacant position for interested & qualified South African citizens to apply for. This year is not an exception. Therefore the Jobs are listed below together with their requirements, roles, salary and qualifications.
With over 100 years of rich history and strongly positioned as a local bank with regional and international expertise, a career with ABSA offers the opportunity to be part of this exciting growth journey, to reset YOUR future and shape your destiny as a proudly African group.
This Circular is published on a weekly basis and contains the advertisements of vacant posts and jobs in ABSA. Although the Circular is issued by the ABSA Team is not responsible for the content of the advertisements. Inquiries about an advertisement must be addressed to the relevant advertising department.
ABSA CAREER (VACANT) POSITIONS, ROLES, REQUIREMENTS & QUALIFICATIONS 
Applications are invited from qualified persons for the positions shown below.
1. Copywriter

Job Summary
To provide specialist advice and support related to the marketing of products and or service, enabling the achievement of predefined objectives as per agreed SOPs.
Job Description
Marketing Strategy: Execute business unit marketing strategies to drive consideration and business outcomes.
Develop business unit marketing and communication plans with a clear focus to meeting business objectives.
Campaign proposition marketing execution: Execute 360 integrated marketing that change consumer perception, improve consideration and drive business outcomes.
Education
Higher Diplomas: Marketing (Required)
2. Compliance Officer: Conduct Risk
Job Summary
To provide complex specialist advice and support in practice formulation and associated best practice improvement tactics; enabling the provision of specialist compliance expertise.
Job Description
Stakeholder Relationship Mgmt: Continued pro-active stakeholder engagement and involvement on a business, regulator and industry level for Conduct Risk.
Business Enablement:: Ensure commercially sound Compliance guidance and support in respect of allocated regulatory requirements (Conduct Risk, Reputation Risk and Ethics) in a professional and helpful manner, always considering the potential alternatives within the rules and regulations applicable, endeavouring to find solutions to ensure compliance as well as the continuation of business.
Compliance framework: Develop and/or implement a high performing Compliance function across the RBB landscape with a focus on reporting.
Education
Bachelor`s Degrees and Advanced Diplomas: Business, Commerce and Management Studies (Required)
HOW TO APPLY FOR ABSA JOBS
To apply for any of the roles, please complete the online application form. You will have the opportunity to upload your CV and other relevant documentation as part of this process.
Application Deadline
Applications should reach the ABSA Management on time. As it is based on first-come first-serve basis.
More Job Vacancies:
Kindly like us on Facebook & follow us on Follow @EAfinder OR leave a comment below for further inquiries or suggestions.