We pleased to present to you an updated list of Clicks latest vacancies for September 2021 and how to apply. It involves the Job titles, roles/responsibilities, requirements and the salary involved.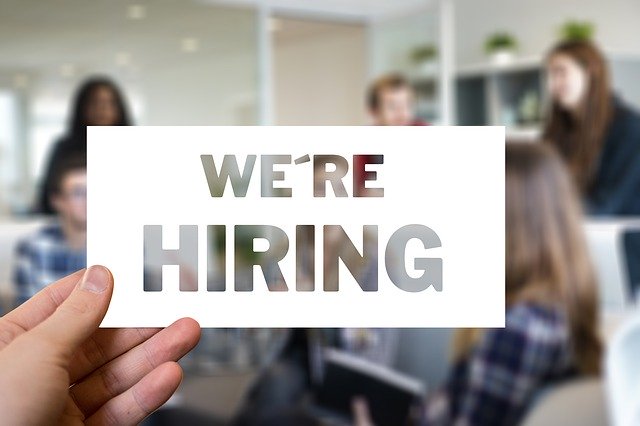 Every year the Clicks publishes vacant position for interested & qualified South African citizens to apply for. This year is not an exception. Therefore the Jobs are listed below together with their requirements, roles, salary and qualifications.
This Circular is published on a weekly basis and contains the advertisements of vacant posts and jobs in Clicks. Although the Circular is issued by the Clicks Team is not responsible for the content of the advertisements. Inquiries about an advertisement must be addressed to the relevant advertising department.
CLICKS CAREER (VACANT) POSITIONS, ROLES, REQUIREMENTS & QUALIFICATIONS 
Applications are invited from qualified persons for the positions shown below.
1. Store Manager – Clicks Elridge Square
Industry: FMCG & Supply Management
Job category: Other: FMCG, Retail, Wholesale and Supply Chain
Location: Boksburg
Contract: Permanent
Remuneration: Market Related
EE position: Yes
Are you passionate about retail and service excellence? Are you confident to manage a store and lead a team to deliver a competitive advantage for the brand? An exciting and challenging opportunity has become available for a Store Manager. The successful individual will report to the Area Manager.
Job Purpose:
To ensure the efficient operation of the store and service excellence by leading and directing the store operations team in order to meet sales, profit and compliance targets, leading to a competitive advantage for the brand.
Job Objectives:
To ensure the achievement of the stores financial performance by driving and maximising sales, tracking daily targets, weekly and monthly sales plans and proactively taking appropriate action as required.
To efficiently manage and control all operational activities of the store, including expenses, stock management, shrinkage, general housekeeping and administration.
To successfully manage in-store execution of all visual merchandising, ensuring that in-store presentation and promotional standards are maintained and that the appearance of the store is in line with the brand image.
To ensure competent and motivated employees through effective selection, leadership, management and on-going development in order to build capacity and capability to meet current and future business needs.
To adequately schedule staff in line with the Group's labour policy and the relevant labour model in order to ensure each department is fully and appropriately staffed.
To ensure all administrative responsibilities are attended to in an efficient manner, including ensuring weekly time and attendance and employee records are complete and submitted to HR.
To execute customer service initiatives in store and take corrective action that results in a great customer experience, drives customer loyalty and achieves club card participation targets.
To build and maintain sound working relationships with relevant stakeholders (centre managers, suppliers, DC's) to ensure business objectives are achieved and opportunities are maximised.
To maintain an awareness of customer trends, demographics and needs and monitor the activity of local competitors in order to capitalise on opportunities.
To drive cohesion, consistency and integration between the store operation, pharmacy and clinic teams.
To drive a high performing business culture that delivers employee affiliation, customer satisfaction and shareholder value.
To support the Group's vision to be the customer's first choice health and beauty retailer by living and driving the company values.
Education and Experience Requirements:
Essential: Grade 12 (Maths 50% and English 50%)
Essential: B. Degree or Diploma in retail / finance management, pharmacy or related (External applicants)
Minimum 2 years' experience in a store management role within a retail/FMCG store operations environment or successful completion the Clicks Trainee Store Management Programme
Financial management experience (budgets, profit and loss statements, financial ratios, etc.)
Job Knowledge and Skills Required:
Sound understanding and application of financial management principles
Strong retail/FMCG background and understanding of merchandising and promotions principles
Knowledge of stock, cost, risk and compliance management procedures
Knowledge of Customer service excellence
Knowledge of labour legislation and IR practices
Knowledge of competency based interviewing
Sound managerial skills
Results and target driven
Planning and organising skills
Problem-solving skills
Strong customer orientation
Good communication skills
Computer literacy
Strong financial acumen
Essential Competencies
Leading and Supervising
Planning and Organising
Delivering Results and Meeting Customer Expectations
Entrepreneurial and Commercial Thinking
Deciding and Initiating Action
Working with people
Analysing
Coping with Pressures and Setbacks
Closing Date: 11 August 2021
Kindly note only applicants who meet the minimum requirements will be contacted.
2. Key Accounts Assistant
Clicks is on the hunt for a talented individual to support the Key Accounts Manager, by ensuring accurate and timeous billing processing of co-op, trade terms and other income requirements.
Job Purpose &Objectives:
To effectively and accurately maintain relevant Key Accounts Systems (Third-Party Billing, Co-Op, COSCOM) ensuring timeous billing, reconciliations and record keeping.
To be accountable for all New Vendor Processing by checking that all documents are  correct, process documents through Key Account Manager and communicate to category and supplier when vendor has been loaded.
To ensure maintaining of accurate records for all Key accounts templates and documentations. Upload new and updated agreements to record management on supplier portal and implement improvements on processes identified.
Ensuring Beauty Advisor Commissions calculations are accurate and submit monthly commissions to payroll and Debtors on time.
Maintain BBBEE score card tracker for Key Accounts Department by following up on expired certificates and updating with newly loaded suppliers monthly. Report on agreed target to support Supplier Enterprise Development (SED) programme weekly. As well as to prepare and submit SED contracts to beneficiaries for signature and completion.
To track End to end income/expenses process as well as late/ missed billings and report reversals accurately. Billback numbers to be captured on Co-Op system timeously and address on incomplete co-op billings with merchandise team.
To provide support to external and internal stakeholders by assisting with queries related to processing of documents and providing correct templates to facilitate the process.
To confirm all tally billings (Promotional and Non-promotional) by ensuring correct supplier confirmations are provided and thereby reducing billing reversals and improving accurate margin reporting
Knowledge:
Essential
Accounting principles (2-3 years)
Understanding of Contractual Agreements (2-3 years)
SAP (2-3 years)
Excel (Intermediate)
Desirable
TEM system or equal system (2 years)
Business Acumen
Skills:
Essential
Accounting systems (SAP) (2 years)
Issue resolution (1 year)
Filing systems / processes (1 year)
Communication Skills (2years)
Desirable
Change management (1 years)
Competencies:
Deciding and Initiating Action
Relating and Networking
Creating and Innovation
Adhering to Principle and Values
Writing and Reporting
Analysing
Planning and Organising
Delivering results and Meeting Customer Expectation
Education
Essential: Accounting qualification (Diploma)
Desirable: Accounting qualification (Degree)
Experience:
Essential: Minimum of 2 years Accounting Experience
Desirable: Improvement of business processes and systems related to income. Exposure to retail business processes
Closing Dates: 14 August 2021
HOW TO APPLY FOR CLICKS JOBS
To apply for any of the roles, please complete the online application form. You will have the opportunity to upload your CV and other relevant documentation as part of this process.
Application Deadline
Applications should reach the CLICKS Management on time. As it is based on first-come first-serve basis.
More Job Vacancies:
Kindly like us on Facebook & follow us on Follow @EAfinder OR leave a comment below for further inquiries or suggestions.