We pleased to present to you an updated list of Sasol latest vacancies for September 2021 and how to apply. It involves the Job titles, roles/responsibilities, requirements and the salary involved.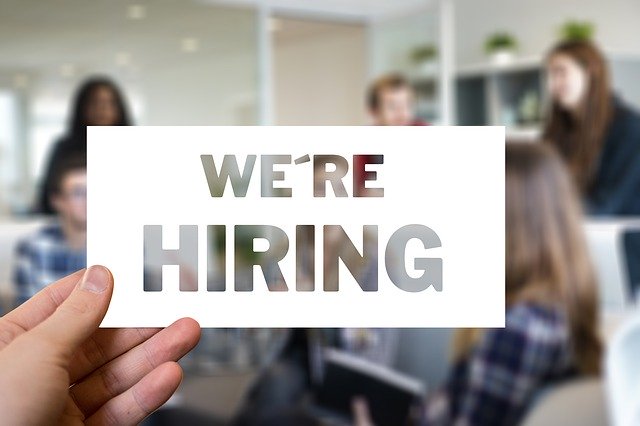 Every year the Sasol publishes vacant position for interested & qualified South African citizens to apply for. This year is not an exception. Therefore the Jobs are listed below together with their requirements, roles, salary and qualifications.
Sasol is a global integrated chemicals and energy company spanning 30 countries. Through our talented people, we use our expertise and selected technologies to safely and sustainably source, manufacture and market chemical and energy products globally.  Sustainability has become a major driver in our business where we advance chemical and energy solutions that contribute to a thriving planet, society and enterprise. In support, we have prioritised four relevant Sustainable Development Goals to ensure our business is environmentally, socially and economically sustainable.
This Circular is published on a weekly basis and contains the advertisements of vacant posts and jobs in Sasol. Although the Circular is issued by the Sasol Team is not responsible for the content of the advertisements. Inquiries about an advertisement must be addressed to the relevant advertising department.
SASOL CAREER (VACANT) POSITIONS, ROLES, REQUIREMENTS & QUALIFICATIONS 
Applications are invited from qualified persons for the positions shown below.
1. MSP Spec Artisan Diesel Mechanic
Short Description / Purpose of Job
An Artisan supports production by providing effective equipment maintenance and reliability while adhering to procedures/codes, and utilising all available support resources to increase stability and maintain sustainability of the plant
Recruitment Description / Key Accountabilities
Proven competence in pre-identified areas per discipline of the plant/mine/equipment/systems (proven application of training for artisan grade
Understand and use the plant maintenance documentation system
Understand planning work management system
Relevant plant/mine specific/basic process knowledge (defined per discipline)
Compliance of Safety Management Systems e.g. IMS, MBO, etc.
Able to apply emergency procedures
Read, interpret, and implement task risk assessment
Hazard identification/task risk assessments
Participates in daily morning meetings to discuss work assignments
Support the goals and vision of the business by meeting deadlines
Provides adequate feedback to supervisor on work progress
Participates in root cause analyses, and provides feedback to RCA teams
Participates in risk assessments according to legislation and company requirements to improve safety
Maintains good housekeeping and adheres to waste disposal procedures
Share knowledge with junior artisans in known environment/context
Participates in quarterly performance appraisal with group leader to improve personal development
Identifies personal training and development needs, and incorporates into PDP with group leader's approval
Lead by example (walks the talk)
Assists with the development of works instructions to develop a higher level of staff competency
Take the lead in team efforts/tasks
Able to act as group leader (if appropriate to career path)
Contribute to overall maintenance strategy and direction
Mentor learners/artisans informally
Conducts My IMS (physical inspections to maintain and improve plant sustainability)
Work effectively in a team
Attends and interacts in PDAs and RCAs to improve plant safety and stability
Provides adequate feedback to group leader or planning officer on work progress
Ensures the correct history feedback is captured to improve renewals/ upgrades and critical spares are replaced
Gives input at "toolbox talks" to improve plant safety
Formal Education
Occupational trade qualifcation NQF 4
Min Experience
Competencies
Execution capability: The underlying ability to execute a strategy/project or day to day work
Problem Solving: Is a step-by-step process of defining a problem, searching for information, and testing a series of solutions until the problem is solved. In involves critical thinking, analysis and persistence.
Self-Mastery: Takes accountability for driving own growth through developing self-awareness, reflecting, seeking feedback and self-correcting
HOW TO APPLY FOR SASOL JOBS
Application Deadline
Applications should reach the SASOL Management on time. As it is indicated for each positions of interest above.
More Job Vacancies:
Kindly like us on Facebook & follow us on Follow @EAfinder OR leave a comment below for further inquiries or suggestions.