Application is now open for the 2023 GrandWest Bursary. It also includes steps on how to apply, but you must meet the criteria before applying.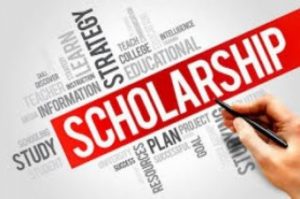 The Grandwest Bursary programme is now officially open. Application forms are now available. The bursaries are available for students who wish to pursue Tourism and Hospitality, Entrepreneurship, Human Resources, Marketing, Finance, Electrical Engineering and Mechanical Engineering career paths.
GRANDWEST BURSARY ELIGIBILITY
Bursaries are ONLY awarded to students RESIDING in the Western Cape and to students that MATRICULATED in the REPUBLIC OF SOUTH AFRICA.
Bursaries are awarded to students who are embarking on their first degree/course of study and upon successful completion of each course level, will be funded for the subsequent level to attain a first tertiary qualification. POST GRADUATE (MASTERS & ABOVE) STUDIES ARE NOT FUNDED BY GRANDWEST
Bursaries are awarded for full time courses at the following institutes only – University of the Western Cape, Cape Peninsula University of Technology, Stellenbosch University and University of Cape Town
Bursaries are not awarded for part-time studies. Bursaries are not available to applicants in full time employment
A new application must be made for each year of the course. No bursary will be awarded to students who are carrying subjects from the previous year.
All the information required must be entered onto the form. ATTACH ALL SUPPORTING DOCUMENTS TO THE APPLICATION FORM. The information on this form is confidential.
GrandWest will not pursue missing information. INCOMPLETE APPLICATIONS WILL BE DISQUALIFIED. No correspondence will be entered into.
Applications are finally approved when GrandWest receives certified copies of final academic results.
School leavers must submit their official grade 12 results. Students entering their 2nd or 3rd or 4th study year must submit the official results of their previous year. Bursaries will be withheld and even withdrawn if results are not submitted in time.
 Beneficiaries of bursaries are encouraged to participate/volunteer in community-based projects/ programmes. Reports on their volunteering initiatives are to be submitted quarterly to the GrandWest department.
Applications will only be accepted from students under the age of 27 years old
GRANDWEST BURSARY APPLICATION INSTRUCTIONS
If interested, kindly download the application form in PDF and submit to studywithgrandwest@suniternational.com. The closing date is 31 January 2023.
Read Also:
Don't miss out on current updates, kindly like us on Facebook & follow us on Follow @EAfinder OR leave a comment below for further inquiries.