This article contains information on how to finance a degree in South Africa.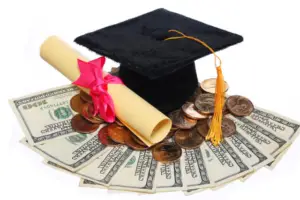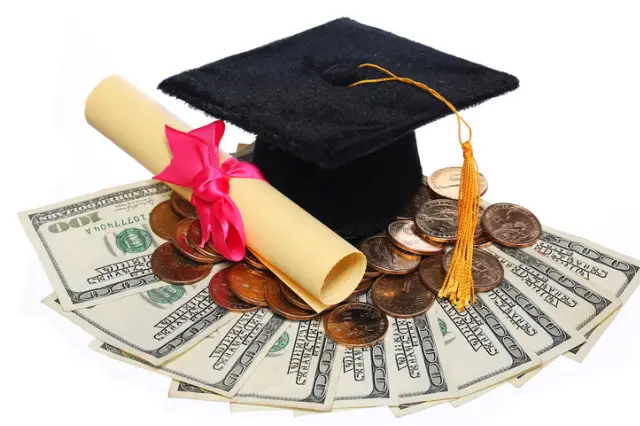 The finance sector has always been a crucial part of the global economy since money is central to every business transaction. Over the last few years, financial markets have reached a certain level of complexity which has created the demand for finance professionals who are able to assess companies which need financing as well as manage the many financial risks they are subjected to as a result of their numerous activities. 
Bearing that in mind, most positions in the finance industry require University degrees, math and analytical skills. Hence, to get a finance degree in South Africa, here are the steps to take;
1. ENROLL INTO A HIGHER INSTITUTION
To get a finance degree in South Africa, first, you will need to enroll in a university [2] or other higher institutions that offer a finance program. Many universities in South Africa offer finance degrees at the undergraduate and graduate levels, so you will have a range of options to choose from.
Types of Finance Degrees
There are various degree levels available to aspiring finance students. Bearing in mind that level of education plays a large role in finance career opportunities, it is pertinent for you as an aspiring finance student to know which degree to pursue.
On that note, here are possible degrees that can be acquired in Finance;
An associate degree is the minimum academic requirement for venturing into finance. This can be acquired after completing a two-year program at an accredited college or university.
An associate program in finance focuses on the fundamentals of finance, including:
Risk management

Principles of banking and finance
Financial accounting
Financial analysis
Most associate programs require learners to complete 60 credits. With an associate degree in finance, you can work as a financial clerk, bookkeeper, credit analyst or loan officer.
The most common type of undergraduate program in finance is a bachelor's degree,
It is the minimum academic requirement for most finance careers. With a Bachelor's degree you can fit into any role in finance but to take on higher roles with more salary, you may need to acquire a higher degree in finance. Remember the saying "you learn more to earn more".
Bachelor degrees from accredited colleges and universities can be a great start toward a successful career. Basically, this program involves four years of full-time study and with about 120 credits units [1].
There are different finance bachelors in South Africa. Studyportals [6] has got a number of them for you to choose from.
This is a two-year degree program that often leads to either a master of finance (MFin) or an MS in finance, depending on the institution. A master's degree in finance prepares graduate students for advanced roles and positions in the financial sector but it doesn't cover other aspects of business. It takes 30 to 60 credits to obtain a master's degree at most universities.
The masters curriculum covers;
managerial accounting,

investment analysis, 
financial modeling and managerial economics.
Hence, if you want a more comprehensive business education, you might consider an MBA program with a concentration in finance.
2. MEET ADMISSION REQUIREMENTS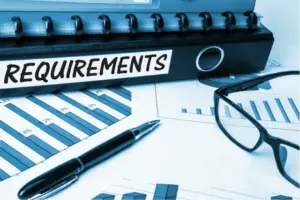 Enrolling into a higher institution is not a guarantee for admission in finance. Therefore, to enroll in a finance degree program, you will need to meet certain admission requirements which may include;
A high school diploma or equivalent, as well as satisfactory scores on admission exams such as the National Senior Certificate (NSC) or the matriculation exemption certificate. 
You may also be required to submit transcripts and letters of recommendation, and possibly participate in an interview as part of the admissions process.
Age can sometimes be part of the requirements depending on the degree program.

For instance, to be admitted into an associate program, you need to be at least 18 years old and hold a high school diploma or GED certificate.
3. COMPLETE THE QUALIFYING NUMBER OF COURSE UNITS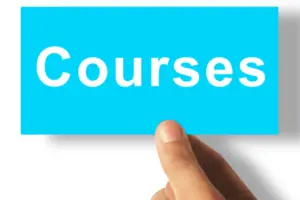 Upon being accepted into a finance degree program, you will need to complete a certain number of credits or course units in finance and related subjects, as well as meet any other qualifying requirements. This may include writing a thesis or dissertation, or participating in other academic or extracurricular activities.
Upon completion of a finance degree program, you will be awarded a bachelor's or master's degree in finance, depending on the degree programs that were completed. This degree will provide you with the knowledge and skills needed to pursue a career in finance or related fields.
Conclusion
Getting a finance degree is no different from other courses in South Africa, although the requirements may differ depending on institution. However, Five South African universities [4] stand out for having some of the best courses in the world in finance, business and law in the latest edition of the QS World University Rankings by subject [3].
For accounting and finance, the University of Pretoria [5], University of Cape Town (UCT), University of Witwatersrand (Wits) were well ranked. 
Therefore, to get a degree in Finance, consider enrolling into any of these universities or any other institution and ensure you meet the requirements.
References:
[1] "Bachelors in Finance in South Africa." Bachelorstudies.Ng, https://www.bachelorstudies.ng/Bachelor/Finance/South-Africa/. Accessed 11 Apr. 2023.
[2] "Best Online Bachelor's Programs in Finance in South Africa 2023." Https://www.onlinestudies.com, https://www.onlinestudies.com/Bachelors/Finance/South-Africa/. Accessed 9 Apr. 2023.
[3] "QS World University Rankings for Accounting & Finance 2022." Top Universities, https://www.topuniversities.com/university-rankings/university-subject-rankings/2022/accounting-finance. Accessed 9 Apr. 2023.
[4] ronda-naidu. "SA's Top Five Universities for Accounting, Finance and Business ·." CFO South Africa, 16 Apr. 2022, https://cfo.co.za/articles/sas-top-five-universities-for-accounting-finance-and-business/.
[5] "University of Pretoria." Top Universities, https://www.topuniversities.com/universities/university-pretoria. Accessed 9 Apr. 2023.
[6] Bachelorsportal.com, https://www.bachelorsportal.com/study-options/271564887/finance-south-africa.html. Accessed 9 Apr. 2023.
Don't miss out on current updates, kindly like us on Facebook & follow us on Follow @EAfinder OR leave a comment below for further inquiries.