This article contains a guide on how to Write a Farewell Message to a Colleague.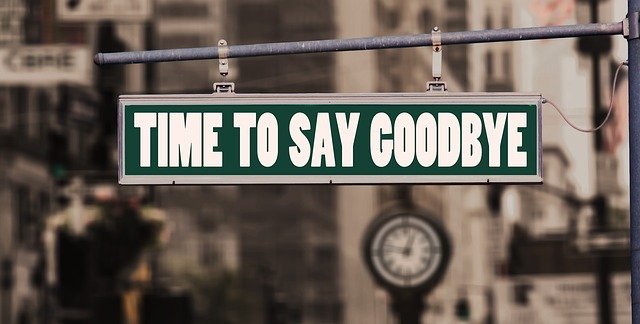 The hardest goodbye is the one you say to someone you have made a part of your life. Whether you are leaving an organization or a colleague is leaving you in an organization, writing a farewell letter is important but not compulsory. It is only logical to offer a proper goodbye to a colleague as a means of maintaining connections and good terms even if they are leaving.
Sometimes, it might be overwhelming to decipher the best possible ways to say farewell to colleagues, especially those you are not so close to. One easy and simple way is to send a farewell message, either handwritten or as an email. When you send a simple message to your colleagues, it shows appreciation and gratitude towards them.
In this article, we will be looking at how to write a farewell letter to a colleague.  So, do you find it difficult to write a farewell letter, find out how to write one below:
STEPS ON HOW TO WRITE A FAREWELL MESSAGE TO A COLLEAGUE
1. Use the Right Subject Line
Where you choose to send your message is not a problem. A farewell message can either be handwritten or emailed. Where you prefer sending the message via email, before clicking the send button, ensure  you have the right subject lines.
The subject line may contain the following words: Thank you, moving on, bidding goodbye, etc.
2. Keep It Short and Sweet
You can never be wrong with simplicity. When writing a farewell message, keep it brief, don't drag it. You don't need to include irrelevant details. One to three paragraphs are enough for a farewell message. Keep it brief and yet formal if sending the message via email.
3. Focus on the Positives
Farewell messages are all about showing appreciation to a colleague and giving room for connections in the future. Expressing your grievances with the colleague won't go down well and will definitely make their departure an extremely awkward event.
Even if your colleague is going out on not-so-great terms, you  should still keep your farewell message positive. Negativity only ruins your chances of connecting better in the future. So, appreciate them even when you don't feel like for whatever the reason might be.
So, a good way to say goodbye is to say something nice and end with let's keep in touch.
EXAMPLE OF FAREWELL MESSAGE THROUGH EMAIL
Here's an example of a good way to say goodbye through an email:
Subject: Thank You! I am bidding goodbye.
I have worked with many people in my career and I can boldly say that you are one of them. I have learned a lot working with you these past years. I am wishing you the best in this next phase of your career.  Thank you and farewell.
Best regards,
Chioma.
EXAMPLE OF FAREWELL MESSAGE THROUGH SMS
It is hard to say goodbye to a co-worker who is also a dear friend. I wish you all the best of luck in your life. Stay happy and healthy. I would miss the way we used to collaborate during work. You are amazing. All the best for the future.
CONCLUSION
Sending a farewell message to your colleague is an important final step in leaving a lasting impression. It gives you the opportunity to show your gratitude.
You never want to leave a company on bad terms, and a nicely written farewell email can help ensure your transition is a positive one. Therefore, when writing a farewell message, always keep it brief, positive and with the right subject line.
Do not miss out on current updates, kindly like us on Facebook & follow us on Follow @EAfinder OR leave a comment below for further inquiries.