This article tends to give evidence that God really Man Proposes but God Disposes.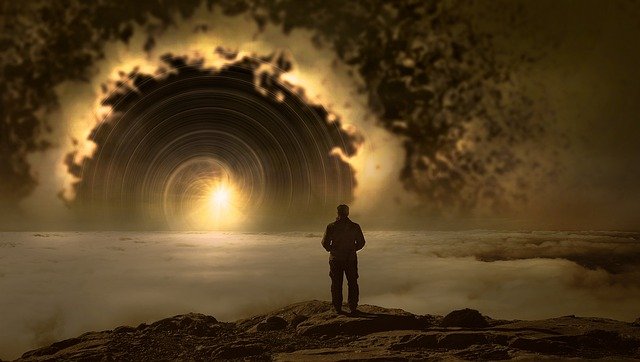 At 17 years old, men were already flocking around her. She was a beautiful sight to behold. Fair like the morning stars with body shapes that could pass for an hourglass. AJ was very much aware that everyone admired her rare beauty including her friends and so began to carry herself in a manner that could easily be mistaken for pride.
Being the only child of a wealthy family made her feel the world revolved around her. She always got whatever she asked for. All it took was just for her to ask and it would be done. In Fact, hearing her speak, it was very glaring she had already planned her life.
"After graduation from high school, I will secure admission into the University immediately. Before the age of 24, I will be a Medical Doctor. At 27 years I will be married to any man of my dreams  and start building a beautiful family," she would always say, every time she had a conversation with her friends. Such an amazing plan you would say, right?
Well, at one point or the other, we all had made similar beautiful plans for ourselves.
AJ was still living her best life, wrote her final exams and at the point she secured admission into one of the biggest Universities to study her dream course, life happened, just like it did to some of us.
If anyone had told AJ that she would be an orphan at age 18, I am quite sure she would never have believed it. AJ lost her parents in a car crash. Not only did she become an orphan, she was left with crumbs to rely on as her father's properties were taken by her greedy uncles. The plans she had made for herself came crashing like packs of cards. She lost the admission, and started living like a pauper. She watched as all her friends got admission into different universities. Tears became her main companion as she struggled to survive on the streets.
Who would ever believe that the once beautiful AJ who had everything at her beck and call, would be reduced to a nobody?
That's life, very unpredictable. Like the popular saying, "Man proposes but God Disposes."
As mere mortals, we have at one point or the other made beautiful plans for ourselves. We are bound to come up with a number of ambitious or ingenious plans, but, ultimately, forces outside of our control determine whether or not these plans will fail or succeed.
Sometimes, we make these plans without realizing that it is only God who knows the end from the beginning. This saying shows the sovereignty of God over human life.
Do You Think God is Wicked When Your Plans Fail?
Prior to this time, I felt God was being  mean and wicked whenever my plans failed. Overtime, I came to realize that sometimes, God permits certain things to happen for a reason, to either teach us a lesson, save us from impending danger or for other reasons best known to him.
Therefore, whenever your plans fail, it doesn't mean God is wicked. No good father would intentionally want to hurt his children.
While making beautiful plans, always remember the words in Proverbs 19:21. In your many plans, God's purpose will always prevail. When this happens, also remember the promises in Jeremiah 29:11, the thoughts God thinks towards us are always of good and not of evil.
I had always imagined that my father would live to see my children but death happened.
I also dreamt of working in a big government organization as an Agricultural Extension Agent. That plan never worked. Today, I am a writer and graphic designer. These are just to mention a few of my plans that God replanned.
In all your plans, always remember that there is a supreme father who has the authority to make other plans for you.
It is only natural for man to propose a lot of things to achieve within a given time but always have it at the back of your mind  that you do not have total control over what plays out in your life. So, while planning, give room for alterations because God may just have a totally different plan for you.
AJ eventually became a graduate at the age of 29. Wondering if she is married? Well, "Man Proposes but God Disposes."
Don't miss out on current updates, kindly like us on Facebook & follow us on Follow @Eafinder OR leave a comment below for further inquiries.