Application is now open for the 2023/2024 Opera Scholarships by the Italian Government. It also includes steps on how to apply, but you must meet the criteria before applying.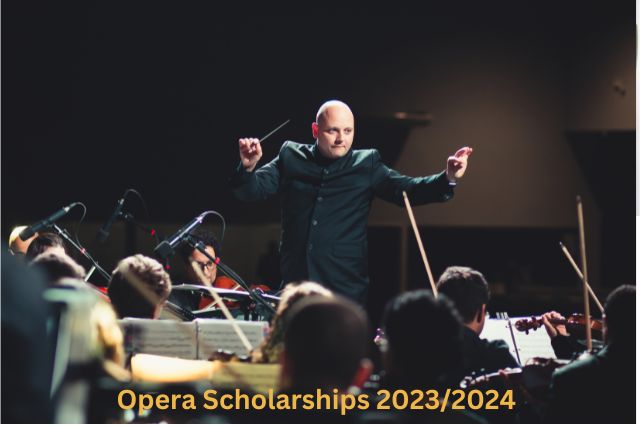 The Opera Scholarship is now officially open. It offers comprehensive funding for the core costs associated with your studies. The Italian Government is offering up to ten scholarships to foreign students as part of initiatives to promote cultural exchange, internationalization, Italian culture, and higher education for the two-year Advanced training course in opera singing at the La Scala Opera Academy in Milan for the 2023-2024 academic year.
OPERA SCHOLARSHIPS ELIGIBILITY 
The Opera Foundation is inviting students to apply for their scholarship award, for the 2023 academic year. Eligibility: 
Applicants must be at least 18 that is born after 1 January 1993;
academic diploma in singing from a music conservatory or officially recognized institute of music;
Candidates are required to pay an application fee of 85 euros.
OPERA SCHOLARSHIPS APPLICATION INSTRUCTIONS 
All interested candidates must register on the application platform. To do so, visit https://www.yaptracker.com/register-applicant and complete the online registration form (registration is free)
The application must be submitted with the following attachments:
scanned copy of identity document (national ID or passport);
scanned copy of music and voice study certificates;
two links to video recordings of the candidate performing two opera arias (at least one must be in Italian; pieces from operettas, zarzuelas, or oratorios are not accepted) by different composers;
Videos must be of amateur quality and unedited; professionally produced videos will not be accepted;
detailed CV, signed and dated;
two recent digital photographs: one head and shoulders, the other full figure;
scanned copy of document certifying placement in the top three positions in national or international solo voice competitions (optional);
letters of reference from qualified music experts (optional).
Don't miss out on current updates, kindly like us on Facebook & follow us on Follow @EAfinder OR leave a comment below for further inquiries.