This article contains information on the Egerton University 2022/2023 Resumption Dates – Opening Dates. It Involves significant dates for the new Academic year.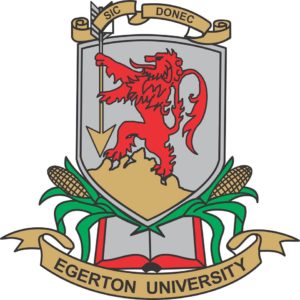 The Egerton University wishes to inform the following remaining groups of students  that the commencement dates of the 2022/2023 Academic Years are as follows:
EGERTON UNIVERSITY COMMENCEMENT DATES FOR 2022/2023 ACADEMIC SESSION [REVISED]
REPORTING DATES FOR FIRST YEARS (2022/2023) AND CONTINUING STUDENTS FOR, 2021/2022 AND 2022/2023 ACADEMIC YEARS
This is to inform all students in Njoro and Nakuru Town College Campuses that reporting dates are as follows:
 

GROUP

REPORTING_DATE

2022/2023 Academic Year Semester I

1.

All Year I (2022 Intake) Diploma, Bachelor and Post graduate)

Note: Visit http://firstyears.egerton.ac.ke for uploading of documents and early registration.

22nd Aug, 2022

2. Continuing students (Diploma, Bachelor and Postgraduate)

 

Faculty of Law

All other Faculties except Faculty of Health Sciences

19th Aug, 2022

2nd Sept, 2022

 

2021/2022 Academic Year Semester II

   

Bachelor 2018 (Y4 – All programmes)

 

2nd Sept, 2022

Bachelor 2017 (Y5 – Engineering)

Bachelor 2020 (BVM)
The following reporting conditions shall apply:
 Students with outstanding fees MUST pay in full and register before reporting back to the university. 
ONLY fully registered students shall be allowed to sit for end of semester examinations. Printed examination cards MUST be presented to the respective Chair of Department for endorsement.
Students who will not have completed registration by the opening dates will automatically be deferred.
 Any student who reports and presents him/herself for an examination without clearing fees and paying the surcharge will be subjected to disciplinary process and handed over to the relevant Law enforcement agencies.
ALL students MUST clear outstanding fee balances prior to reporting to enable us receipt the same and adjust the portal accordingly.
Any further inquiries on the opening may be made through e-mail: [email protected] or telephone: +254-51-2217932
Read Also: