Do you belong to the category of those who possesses all the skills of a teacher  but dread classroom teaching? Don't overthink it . This article will show you related careers to a teacher.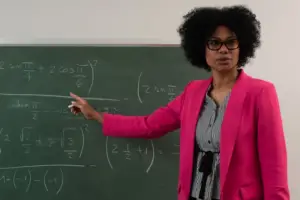 Introduction
A career in education as a teacher is not only fulfilling but also opens up avenues for related professions that allow individuals to contribute to the field of learning and development in different capacities. This is why I believe that there's no retirement for anyone in education field. If you're passionate about education and want to explore alternatives to traditional teaching, there are several related careers that might pique your interest. These roles offer unique opportunities to impact students' lives, shape educational policies, develop curriculum, or work in specialized areas of instruction without having to be in a classroom environment.
Alternative Careers To Teaching
Alternative careers for teachers [1] are occupations that involve the same competencies and skills for teaching but in different settings outside the classroom. From medical professions to exploratory careers to business development occupations, various alternative career paths are available to teachers. For
Let's delve into some of the prominent related careers to a teacher:
1. Education Administrator
First on our list of careers related to a teacher is Education administrator. These people work at various levels, from school principals to superintendents, overseeing the overall operations of educational institutions. They are responsible for managing budgets, implementing policies, coordinating curriculum development, and ensuring that schools provide a conducive learning environment. This role involves a mix of leadership, management, and educational expertise. If you are not passionate about being a classroom teacher, this is a career path to venture into.
2. Curriculum Developer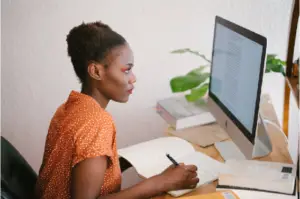 Every classroom teacher has a plan that guides them on what to teach. No teacher wakes up and decides what to teach her students. There is an already designed Curriculum they follow and this is done by Curriculum developers. They design educational programs, courses, and materials to enhance learning experience. They collaborate with teachers, instructional designers, and subject matter experts to create engaging and effective learning resources.
Most curriculum developer jobs require at least a master's degree in education, as well as experience in the classroom and a deep understanding of pedagogical principles and the ability to adapt to evolving educational trends.
3. Educational Consultant
Educational consultants provide guidance and expertise to schools, teachers, and educational institutions. They offer insights on improving teaching methods, curriculum design, assessment strategies, and overall educational quality. Consultants may specialize in areas such as technology integration, special education, or teacher professional development.
Sometimes, you may work directly with principals and other times, you may work directly with teachers, helping them to improve their instructional process.
4. School Counselor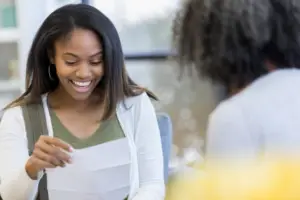 School counselors play a crucial role in students' personal and academic development. They provide guidance on academic planning, career choices, and social-emotional well-being. By offering support and resources, school counselors help students overcome challenges and make informed decisions about their education and future. If you're passionate about relating with children without being a classroom teacher, this career path is a perfect fit.
5. Educational Technology Specialist
In a technology-driven era, educational technology specialists bridge the gap between pedagogy and technology. They research, implement, and train educators on using technology tools to enhance teaching and learning. This role involves staying updated with the latest tech trends and finding innovative ways to integrate technology into educational settings.
6. Education Policy Analyst
Education policy analysts work with government agencies and research institutions to study, adjust and modify education policies. They research the impact of policy decisions, analyze data, and provide recommendations for improving educational systems. This role requires a deep understanding of educational policy, research methods, and the ability to communicate findings effectively.
7. Adult Education Instructor
Adult education instructors teach a wide range of subjects to adult learners, whether in community colleges, vocational schools, or corporate training settings. They cater to individuals seeking to enhance their skills, change careers, or pursue lifelong learning. Patience, adaptability, and strong communication skills are essential in this role.
8. Instructional Designer
Instructional designers create effective learning experiences by designing instructional materials and activities. They collaborate with educators to develop online courses, interactive modules, and multimedia resources that align with educational goals. This role combines creativity, pedagogical expertise, and technological proficiency. If you possess all of these skills, this is a career path worth considering.
9. Event planner
This may sound unbelievable but this is a lucrative career path for a teacher.
An event planner [2] organizes all aspects of events, ranging from conventions, meetings, seminars and parties. They coordinate locations, meals, and transportation. If you successfully planned and coordinated field trips, school parties, ety, venturing into event planning won't be a bad idea. Interestingly, it is more lucrative than a teaching job.
10. School/Child Psychologist
If you love working to help kids fulfill their potential, looking into jobs in the education field besides teaching, in the area of student psychology can be a great way to transition out of the classroom. As a school/ child psychologist, you'll get to spend your time working one on one with students, getting to know them on a different level than you were able to while you had a classroom full of kids. You may also lead group therapy sessions, as well as work in classrooms that are struggling with social and/ or bullying issues. You'll work in an office within the school, or you may travel from school to school to see students.
A school or child psychologist needs a doctorate degree and you'll need to be licensed by your state.
11. Freelance Writing, Blogging, Podcasting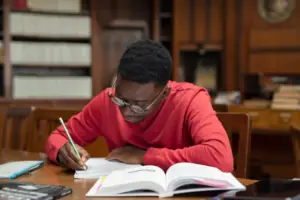 A writer creates engaging content for readers. As many teaching specializations require well-developed writing skills, becoming a writer may be a good alternative career for teachers. Writers can specialize in a niche, such as copywriting and technical writing. Depending on the hiring organization or client, a writer may have the opportunity to work remotely or independently
If you're passionate about education but don't want to work in the classroom, working as a freelancer can open up many jobs in education field besides teaching. When you freelance, you get to talk, write, or create content in your areas of interest and expertise. On freelance platforms like Upwork, people outsource jobs ranging from academic writing, transcription to data entry. With experiences from teaching, these tasks can be handled easily.
12. Corporate Trainer
Teaching is a profession that equips individuals with excellent communication skills. This is why teachers understand how to teach lessons in ways that are engaging to their audience. With this skill, working as a corporate trainer can be one of many career alternatives for teachers who are ready to move out of the classroom.
As a corporate trainer, you will develop training, work with employees, and on some occasions may teach supervisors how to better explain subject matters about the company to employees. You may work at one location, or travel between various locations of the company.
This career path requires at least a bachelor's degree. The higher your qualifications the better the offer.
Conclusion
While being a teacher is a rewarding profession, there are numerous related careers that allow individuals to contribute to education and non-education fields in diverse ways. Whether you are interested in shaping policies, developing innovative curriculum, or providing specialized support, these alternative career paths enable you to make a significant impact on the field of education. Your choice will depend on your strengths, interests, and the specific aspect sector that resonates with you the most.
References
[1] Collegeconsensus.com, https://www.collegeconsensus.com/resources/career/alternative-education-jobs/
[2] Indeed.com, https://ca.indeed.com/career-advice/finding-a-job/alternative-careers-for-teachers.
Don't miss out on current updates, kindly like us on Facebook & follow us on Follow @EAfinder OR leave a comment below for further inquiries