This article contains information on the top 13 list of small business ideas you can consider in 2023.
According to  American Society for Quality [3], "Small business is defined as a privately owned corporation, partnership, or sole proprietorship that has fewer employees and less annual revenue than a corporation or regular-sized business."
CHARACTERISTICS OF SMALL BUSINESS
The idea of small business varies from one country to another. As a result of this, it has become quite difficult for some people to identify a small business idea. For a clearer understanding, here are the characteristics of a small business [6]: 
Ownership
Small businesses basically have a single owner also known as a sole proprietorship.
Management
All the management works are controlled by the owner.
Limited Reach
They have a specific area of operation. This can be a shop located in one area.
Labor Intensive
Its dependence on technology is very little because it relies more on local labors and manpower which is usually small in number.
Flexibility
Its size makes it open and flexible to sudden changes.
Sales
Most small businesses record low sales and often target local markets. There are exceptions those who are leveraging the online space.
Resources
Small businesses make use of  local and  resources unlike big industries.
LIST OF TOP 13 SMALL BUSINESS IDEAS
Most of the big brands in existence started as small businesses. So, if you are thinking about starting a business in 2023 but do not have enough capital to start big, you may consider the following small business ideas:
1. Online Marketing:
Gone are the days when marketing involved walking from street to street, trying to market products and services to interested buyers. Since the online space has appeared to be the new shop, you can also create a business from it.
If you are skilled in convincing people to buy your products you should consider this  small busy idea and grow it into a big business. You could start selling products that are in high demand, for example include wears.
2. Consulting: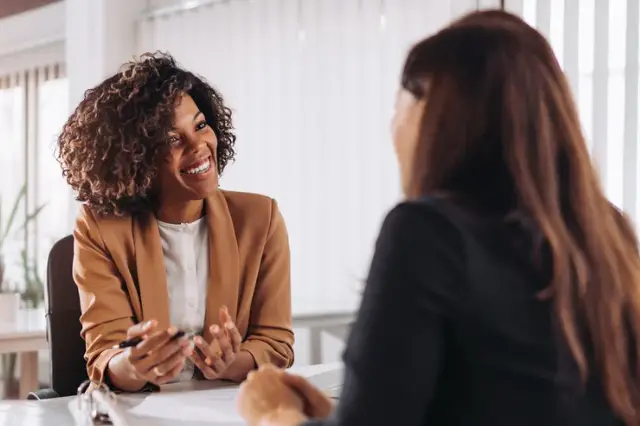 Oftentimes, this is not considered a small business idea because it is seen as something that requires much capital, big office setup and all. These are all myths. Consulting [4] is a small business idea for anybody to consider regardless of academic qualification. All you need to start with is knowledge about a specific topic/ field. It can be business, agriculture, human resources, tech, health, etc. You can start a consulting business on your own by simply offering expert advice  and providing solutions to those who need it.
3. Online Teaching:
Like consulting, the demand for teachers is increasing as more people seek information online. This is a perfect small business idea since it can be done online. The good part of this is that you can choose any subject you are good at and also comfortable with and teach regardless of location.
4. Cleaning Service:
If you don't mind rolling your sleeves to get your hands dirty doing what others can not do for themselves, starting a cleaning  business is a great business idea with mind blowing returns.
According to Businesswire [7], "Global Home Cleaning Services Market to Reach US$10 Billion by the Year 2026."
Fortunately, starting a cleaning business is fairly easy. With a little capital to purchase basic cleaning equipment, the business is set.
So, if you are good at handling different house chores, you can monetize it by approaching the single career people in your neighborhood who do not have ample time to take care of their home chores.
Overtime, you can expand by proposing your services to big companies. 
5. Freelance Writing Business
Like social media management, freelancing writing is another online small business idea that is easy to start in 2022. All you need to start is a writing skill, a computer and an internet connection
This is a popular misconception that every writer must have studied English and Linguistics in school. The truth is, anybody can be a writer. I am a writer with a degree in Agricultural Economics. Writing was just a skill that developed overtime. If you have expertise or experience in a particular field, you can hone your skill and create a business from it.
6. Food Business
As long as there are humans who have a desire to satisfy hunger, the food business is one to pay attention to. There are different aspect of food businesses. Starting a restaurant can be daunting and capital intensive except if you decide to start from the comfort of your home. Where this is the case, consider starting a food  delivery service where people make orders, you cook at home and deliver to your customers.
Asides cooked meals, you may decide to be selling pastries. Food service is vast, identify the area you fit in and get creative. There is money in food business.
7. Virtual Assistant Service
Just like social media management, there are many business owners who are so busy and need helping hands to keep their business and daily activities going and wouldn't mind paying to the help they desire. If you have excellent communication skills, basic knowledge of a few tech skills, you cash in on this by offering virtual assistant services. Like some other businesses above, you can n niche down as a VA.
You can decide to be a virtual assistant who helps in  managing calendars, sending and replying to emails, making calls to clients or  even focusing on travel itineraries. The interesting thing about this business idea is that you do not need to be physically present. You can work remotely, from your comfort zone.
The best part is that you can do all of this without being physically present.
Crowd-sourcing platforms like Upwork [2], Remote.co [5], and Indeed can help you find clients.
8. Social Media Management Service:
Times have changed and businesses are moving from just having a physical outlet to building an online space. Hence, having a strong online presence has become key to staying relevant in business. As more and more brands embrace the digital world, the number of small business ideas also increases simultaneously.
One lucrative small business to consider is social media management. You can make a business out of this by helping busy entrepreneurs handle their social media accounts. You do not need any capital to start this. For a starter, all you need is a Smartphone and basic digital skills like content writing, graphics design, and Excellent communication skills.
9. Digital Marketing:
If you have experience in SEO, content marketing, pay-per-click advertising, web development or social media management, you could seize a business opportunity that allows you the freedom to work from home.
Digital marketing is an important part of branding. Your job as a digital marketer is to develop marketing strategies for your clients. The end role is to assist businesses in generating sales.
10. Driving:
This is another small business idea worth considering due to its flexibility and lucrative nature. Gone are the days driving was a mere hubby to people. These days, it has become a source of livelihood for people who find it daunting to set up a full-time business.
If you have a car, you can convert it to your mobile office, but if you don't, you can always get one at a hire purchase and sign up with any popular rideshare company.
Rideshare drivers have the independence of a small business owner without the heavy workload required. 
11. Graphic Design:
Overtime, this has become one of the top small business ideas. Both big and small brands need eye-catching promotional materials. Not all of these brands can handle this aspect of the business. This is where you come in as a graphic designer. If you have an eye for colors and catchy designs, start a graphic design business. You will need a little capital to purchase  certain tools and gadgets like a Laptop.
Starting small, you might use your Smartphone. However, the aim is to grow beyond using a smartphone because as more design tools are created, there is a need to get a laptop.
12.
Photography:
Photography is a lucrative small business idea. With a good camera, and an eye for catchy pictures with little or no training, you  start off a business. There are different niches in photography. This can range from aerial photography to food and baby photography, etc. Choose a niche of photography that picks your interest and give your best shot at it.
Starting up, you do not need a photo studio. That will come in due course.
13. Resume writing
It is a known fact that the level of unemployment is so high in most African countries. On a daily basis, people apply for jobs. Of course, to apply for a job, one of the requirements include submission of resumes. Great resumes have been proven to be one of the factors that determines whether a candidate will be accepted or not. Sadly, survey has shown that many job applicants do not have well crafted resumes, hence, the failure to secure a job. 
According to TopResumé [1], 75 percent of resumes are rejected before they reach the hiring manager. 
This is where the business lies. As one who is well grounded in crafting professional resumes, you can do this for a fee. People are willing to pay anything to secure a job. So, as a resume writer, you can help job applicants' resumes stand out from their competition. If you know what makes resumes standout, you are set to execute this business idea.
CONCLUSION:
We are in an era where there are numerous small business ideas. So, thinking of a business to venture into with little or no capital it's no longer as  daunting  as before. All you need to do is surf the internet for articles like this and you are good to go. Still contemplating on a small business to venture into? Here you have it. Hope this was helpful?
References
[1] Elmers, Danielle. "The Job-Search Statistics All Job Seekers Should Know." TopResume, 20 Dec. 2019, https://www.topresume.com/career-advice/7-top-job-search-statistics.
[2] Fishel, Heather. "9 Great Work-from-Home Jobs for Parents." Nation.com, 14 Apr. 2020, https://www.nation.com/9-great-work-from-home-jobs-for-parents/?utm_source=google_search_network&utm_campaign=WorkAfrica-Mob&utm_content=Search&utm_term=upwork&utm_medium=search&imp=48231&placement=kwd-784789208&campaign_id=15448958153&kwmt=b&asid=130803054615&adid=566040177985.
[3] Osteryoung, Jerome S., and Derek Newman. "What Is a Small Business?" The Journal of Entrepreneurial Finance, vol. 2, no. 3, 1993, pp. 219–231, doi:10.57229/2373-1761.1137.
[4] Prater, Meg. "60 Small Business Ideas for Anyone Who Wants to Run Their Own Business." HubSpot, 21 Oct. 2022, https://blog.hubspot.com/sales/small-business-ideas.
[5] "RemoteCo." Remoteco.com, https://www.remoteco.com/. Accessed 30 Mar. 2023.
[6] "Small Business: Meaning, Characteristics, Types, List, Example." BYJUS, BYJU'S, 24 May 2019, https://byjus.com/commerce/meaning-nature-and-types-of-small-business/.
[7] Businesswire.com, https://www.businesswire.com/news/home/20220817005420/en/Home-Cleaning-Services-Global-Market-Report-2022-Persistent-Hygiene-Threats-and-Risks-at-Homes-Raise-the-Importance-of-Cleaning-Services—ResearchAndMarkets.com. Accessed 30 Mar. 2023.