Application for the HELSB University of Zambia, UNZA Student Loan Application For Zambian Students – 2022/2023 Entry is now open for at University of Zambia, UNZA in Zambia.
Applications are invited from suitably qualified Zambian nationals that meet the minimum requirements outlined here below to apply for the undergraduate student loan for the 2022/2023 academic year.
The Higher Education Loans and Scholarships Board (HELSB) was established with an additional mandate of sourcing for funds, allocating and disbursing student loans to Zambians pursuing higher education in recognized institutions of higher learning. It also has the mandate to recover all mature loans disbursed since 2004.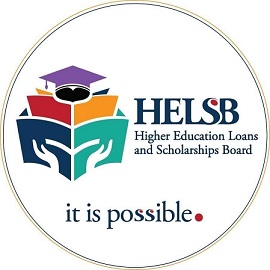 HELSB UNIVERSITY OF ZAMBIA (UNZA) STUDENT LOAN ELIGIBILITY
Scholars are selected on the following criteria:
Be Zambian citizens with Green National Registration Cards (NRC)
School leavers admitted to University of Zambia, UNZA.
School leavers who completed Grade 12 in 2018, 2019, 2020 and 2021
24 years old or below by November, 2022.
HELSB UNIVERSITY OF ZAMBIA (UNZA) STUDENT LOAN APPLICATION INSTRUCTIONS
The application will only be complete if the following documents are submitted;
Letter of application responding to the advertisement;
A photocopy of the University admission letter;
A photocopy of the Grade 12 statement of Results or Certificate;
Photocopies of applicant's NRC, parent's/Guardian's NRC, Birth Certificate and 2 RECENT passport copies.
An application form from the Higher Education Loans and Scholarships Board (HELSB). Rural students need not include this form but would be required to buy one at the time of registration.
Remember to include active contact addresses including email address and phone number.
Applicants should submit their documents to the following address:
The Chief Executive Officer
Higher Education Loans and Scholarship Board
P.O BOX 50464
Longacres
Lusaka, Zambia
OR kindly hand deliver to:
Room 23 (Registry)
Maxwell House, Annex Building
Los Angeles, Boulevard
Lusaka, Zambia
Completed applications and attachments must be sent on or before the deadline date for applications: 28th October 2022.