Authority of the Makerere University, MAK has released the amount payable as school fees for undergraduate, Certificate and Diploma Programmes  for the 2022/2023 academic session.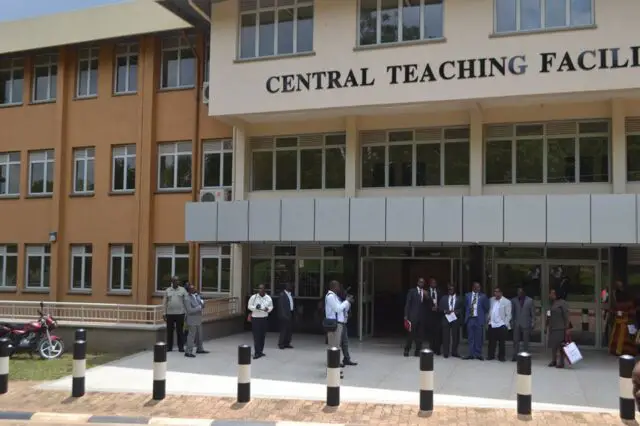 MAKERERE UNIVERSITY, MAK SCHOOL FEES STRUCTURE FOR UNDERGRADUATE, DIPLOMA AND CERTIFICATE PROGRAMMES
See the amount payable as school fees by Undergraduates at Makerere University, MAK for the 2022/2023 academic session below.
You can pay through the following banks
CENTENARY BANK 
MUC – FEES COLLECTION ACCOUNT 3740300001
DFCU BANK MAKERERE BRANCH
MUC – FEES COLLECTION ACCOUNT 01083500181477
Any STANBIC BANK BRANCH
MUC – FEES COLLECTION ACCOUNT 9030005866749
Any POSTBANK UGANDA LIMITED BRANCH
MUC – FEES COLLECTION ACCOUNT 1630037000063
​Payment Procedure
All payments are to be made through AIMS System.
Log in your account at https:/student.mak.ac.ug and generate a Payment Reference Number (PRN). The PRN is required to make a payment in the bank.
Should you find difficulties in generating the reference number, banks at the Main Campus have helpdesks dedicated to assisting students generate reference numbers and make tuition payments.
For inquiries, you can contact the Revenue Office on the ground floor, Main Building or send an email to finance@finance.mak.ac.ug
Payment by Electronic Funds Transfer
Account Name: Makerere University Council –Fees Collection a/c
Bank: Stanbic Bank Uganda Limited
Branch: Makerere
Swift code: SBICUGKX
Sort Code: 040147
Bank Account No: 9030005866749
Makerere University Fee Policy (2018 – 2022)
The policy was approved after a thorough report presented by the special committee of the Guild representatives appointed by the Guild leadership whose work started on 4th June 2018.
The appointed Students Guild committee presented the following recommendations to Council on 6th July 2018. They have been quoted verbatim.

Instead of increasing fees by the tune of 49% and 91% as it were in the earlier Management proposal there should be a uniform and moderate 15% increase in tuition fees across all programs effective 2018/19 for the next 5 years.  This, however, means that a student who joins the University at a given fee structure that has a 15% factored in, shall continue to pay similar fees until he completes the Course duration.
While the Visitation Committee recommended that Public Universities should charge a unit cost per program, our Committee has only considered a reasonable and moderate 15% to cater for annual inflation.  This was mainly considering our unique social-economic conditions as a country.
The increment of 15% should only apply to first-year students (effective 2018/19) going forward and not continuing students.
There should be a feedback framework where all matters/policies that affect students are discussed by student leaders beyond the two student representatives that sit on the Council and its Committees.
The Guild President and his Vice should be allowed more participation on committees of Council that relate to student issues including quality assurance and student welfare committees.
The revenue accruing from the above proposal if approved and implemented should reflect a change in student services especially in areas of student hygiene, Laboratory facilities, teaching facilities, WiFi, health services and customer care.

The University Council upon receipt of the recommendations from the Students Guild committee discussed and agreed as follows:

To increase fees on all undergraduate programs for first-year students by 15% beginning with the 2018/2019 academic year.
That the 15% fee increment be successively continued for each cohort on the fees for the previous academic year over a five-year period.
That every cohort of students continues with the fees structure upon which they are admitted until they complete their programs.
There will be no fees increment on continuing students
That Management sensitizes the student body on the new fee structure accordingly.
Management, therefore, wishes to inform all our students that we are ready and willing to meet the Guild leadership so as to address the complaints at hand, in line with the aforementioned recommendations.