This article contains information on Makerere University, MAK online and hard copy application forms for 2022/2023 admission as well as steps on how to Apply. It also contains the Makerere University, MAK Application form download link as well as its online application where necessary.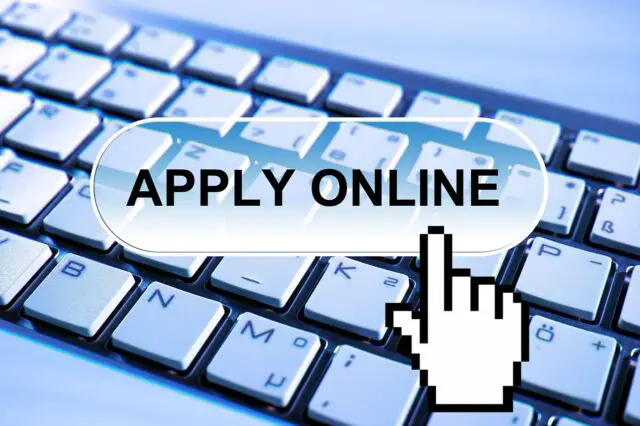 This article contains information on the Makerere University, MAK Application form, and requirements for admission into Undergraduate Degree, Diploma Programmes and Postgraduate degree programs for the 2022/2023 academic year.
Applications are invited from suitably qualified SCHOOL LEAVERS, NON-SCHOOL LEAVERS, and SPECIAL CASES.
MAKERERE UNIVERSITY, MAK ADMISSION APPLICATION GUIDELINES
Application for admission into the Makerere University is basically online. Kindly follow the instructions clearly stated below to apply.
MAK Online Application Procedure
Simply complete the Makerere University Online Application Form stated below and upload all of the necessary documentation so that it can be processed by our administrative department.
Your application will be completed once all of the necessary fees have been paid.
MAK
Offline Application Procedure
An Application Form can be downloaded on our website HERE
Application forms can also be collected in person from the college.
The Application Form must be accompanied by the required documents.
Further information on the application form is indicated below.
Undergraduate Degree Offline Application Guideline
Application forms and other relevant information may be obtained from the undergraduate admissions Office, Level 3, Senate Building, Makerere University. Admissions are processed in May/June every year.
Non-refundable application fee of UG Shs.50,000/= for Ugandans and UG Shs.172,500/= for International applicants plus Bank charge of UG Shs.2,500/= should be paid from the following banks using Makerere University Paying-in-slips:
Any STANBIC BANK BRANCH  MUC – FEES COLLECTION ACCOUNT 9030005816385
DFCU BANK MAKERERE BRANCH  MUC – FEES COLLECTION ACCOUNT 01013500181512
CENTENARY BANK    MUC – FEES COLLECTION ACCOUNT 4912300001
CRANE BANK    MUC – FEES COLLECTION ACCOUNT 0145053500100
 After paying, each applicant must attach a copy of the paying-in slip to the application form and submit the completed application form to the Undergraduate Admissions Office in the Senate Building, Makerere University.
Diploma Application Guidelines
The application fee of Shs.50,000/= (Fifty thousand shillings only) plus the Bank Charge should be paid to any  Stanbic Bank, dfcu Bank (Makerere Branch), ECO Bank and Centenary Bank before collecting the application form from the Admissions Office, Room 314, Level 3, in the Senate Building, Makerere University.
Certified copies of Diploma Transcripts (not photocopies of certified copies) from the awarding Institutions must be attached to the application forms. Incomplete application forms shall not be accepted.
Details of the Diplomas required for each program can be accessed from downloads below (Listed under the respective Colleges). The details of requirements can be obtained from the Undergraduate Admissions(Diploma) on Level 3, Senate Building, Makerere University.
Each applicant should also attach a copy of the Birth Certificate to the application form.
Candidates are warned against submitting forged academic documents.
Makerere University Undergraduate Degree Online Application Guideline
Applicants should access the Institution's Admissions URL https://admissions.mak.ac.ug
Signup using the full name, e-mail and Mobile No. Please note that your name must be similar to the one on your supporting academic documents for your application to be considered valid. If you changed your names please go to Senate Building Office 301 with an affidavit supporting the name change.
A password will be sent to both your e-mail and mobile number.
The system will prompt you to change the password to the one you can easily remember.
To fill a form the applicant clicks on the APPLY NOW button displayed on the running scheme.
Obtain a payment advice slip by clicking on the "Pay for Form" button
Make a payment at any of the following Banks:

Stanbic
Post Bank
Centenary Bank
DFCU Bank
UBA Bank
The application will be online using the new AIMS System after getting a pay reference number using the new AIMS System Number but applicants will have to submit certified copies of their Diploma transcripts and certificates and a passport size photograph to Office 315 and 316, Level 3 Senate Building after payment of application fees.
How to Make Mobile Payment for Application Fees
Dear Applicants, many of you have encountered challenges of PRN/Zeepay code rejection while trying to make payments via Mobile Money for your application to Makerere University. There is a challenge with that mode of payment and for now, it is dysfunctional.
THINGS TO DO
We encourage you to discard using the code *272*6# until we communicate that it is now functional.
To successfully make payments via Mobile Money on the AIMS system, proceed and click the green button with the words "CLICK HERE TO INITIATE PAYMENT" once the Zeepay reference number is generated.
You will be prompted to enter the PIN of the mobile money account of the phone number that you registered on the AIMS system for payment to be made.
Makerere University, MAK Online Application Portal and Forms
An application can also be made online by visiting the institution's admission portal with a valid email address and personal details.
NOTE:
This is to inform all applicants to admission to Bachelor of Dental Surgery (BDS) for first-year students for 2020/2021 Academic Year has been deferred following guidance from the Joint East African Medical and Dental Council. The University is making good progress to address the issues and meet the requirements by the Council for the next inspection expected in July 2020.
In the meantime, we recall the advert for the Bachelor of Dental Surgery and advise all applicants for Private Sponsorship for 2020/2021 Academic Year to adjust/amend their applications with other choices available.
Accordingly, candidates admitted to the Bachelor of Dental Surgery programme on government sponsorship for 2020/2021 Academic year will be shifted to other choices that they applied for on their application forms and where they meet the cut-off points for Makerere University.
For further inquiries, please leave a comment below
Don't miss out on current updates, kindly like us on Facebook & follow us on Follow @Eafinder OR leave a comment below for further inquiries.