The Examination Council of Zambia (ECZ) has released the 2022 Grade 9 External Examinations results for 2022, marking a major milestone in the educational journey of thousands of Zambian students. These results will be used as a benchmark to determine entry into higher secondary education, as well as to create opportunities for advanced studies at institutions both locally and abroad. Each student who sat their Grade 9 exams this year should now have received from ECZ their official result, detailing performance across all major subject areas like Mathematics; Science; English Language; General Paper; Business Studies and Civic Education.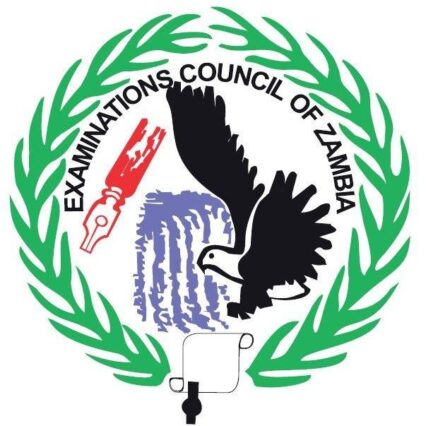 The results which were announced at a briefing held at the Ministry of General Education Headquarters in Lusaka can
be accessed via the SMS Results Release System (SRRS) using a mobile phone.
According to an announcement made on the twitter platform of the examination body, the result was released today 30th December 2022
. Instructions on how to check the results are stated below.
The ECZ exams are used as a benchmark for higher education opportunities, which is why they are so important. They are used to determine whether or not a student is ready to move on to the next level of education. If a student does not pass the ECZ exams, then they may need to repeat the exam the following year.
THE ECZ GRADE 9 EXAM RESULTS AND WHAT THEY MEAN FOR STUDENTS
Results from the Grade 9 Examinations conducted by the Examination Council of Zambia (ECZ) have been released, and they are sparking a lot of debate among students, parents, and teachers. The exam defines each student's next step in their academic career, making them a significant turning point. Some students are happy with their accomplishments, while others are dissatisfied with their performance.
It is crucial to keep in mind that these exams are not the end of the world for those students who did not perform as well as they had wanted.  You have a lot of possibilities at your disposal, and you can still accomplish your objectives. Make a plan to raise your grade scores and discuss it with your parents and teachers.
On the other hand, we would like to say a big Congratulations to all the students that performed well. Indeed, you have put in a lot of effort in passing in your exams. Celebrate your accomplishments right away, and begin planning your future steps. Don't rest on your laurels as now is the best time to create a strategic plan for your future.
QUOTES FROM STUDENTS WHO SAT THE ECZ GRADE 9 EXAMS THIS YEAR
Many students in Zambia are celebrating their well-earned success as they settle into the post-exam period. The Examination Council of Zambia Grade 9 exams this year were especially difficult, and many students reported feeling too anxious about them. Many students persisted in spite of this, and they are now celebrating their good marks.
Quotes from some of this year's ECZ exam candidates include:
"It was really tough, but I'm glad I got through it."
"I'm so happy with my results! The exams were really hard but I managed to pass."
"I studied really hard for these exams and it paid off."
These quotes show the determination and resilience of Zambian students. Despite the difficult exams, these students worked hard and achieved great results. Well done to all those who passed.
---
---
---
CONCLUSION
It's always great to see students succeed in their academic endeavours, and it's especially commendable when they continue to aim high and achieve even more. Every step along the way is an accomplishment, and it's important to keep up the good work and stay focused on the goals ahead.
Achieving success in school takes a lot of hard work and dedication, and it can be easy to get lost in the grind. But it's important to remember why you're doing all this work in the first place, and to stay motivated through the ups and downs. There will be times when things get tough, but as long as you keep your eyes on the prize, you'll be able to power through.
So congratulations to all of you who have achieved success in your academic career thus far in passing your grade 9 exams. Keep up the good work and aim even higher for the future.
NOTE: A device with a web browser and active connection to the internet will be required to perform this task.
Don't miss out on current updates, kindly like us on Facebook & follow us on Follow @EAfinder OR leave a comment below for further inquiries.