This article contains Comprehensive Comparison between Tvet Colleges, Universities and Universities of Technology.
Back in Secondary School days, my principal would go from one class to another. Whenever he did this, we always knew what to expect. He was particularly interested in our career choices and plans after Secondary school.
Staying 2 years at home after graduation without admission into the University made me realize that although we may have beautiful academic plans, life and circumstances have a way of altering some of the plans. Not everyone who planned attending a University after high school achieved that. Some ended up in Tvet colleges, Online Schools and the likes.
I remember how much I dreaded Polytechnics as a Nigerian Student. For me, it was University or nothing, but later in life, I realized that career choices are what really determines which path we should follow.
If you're just graduating from high school, deciding what to do after high school is not as easy as it may seem, especially if you happen to have a poor grade. On the other hand, if you're still deciding what you want to do and probably considering all the alternatives, this article will surely help you to take an informed decision as we will be making a comprehensive comparison between Tvet colleges, Universities [1] and Universities of Technology.
Before we proceed, bear in mind that your choice of profession determines the institution. It is however important to choose an institution that meets all of your requirements. It could be a University, a University of technology or a TVET college.
Each of these pathways offers unique advantages and tailored approaches to education, catering to diverse career objectives. From honing practical expertise in specialized fields to pursuing in-depth academic research or embracing technology-driven innovation, these institutions empower individuals to carve their own paths towards a successful life.
Without further Ado, here is a comprehensive comparison of TVET colleges, traditional universities, and universities of technology [2], highlighting the defining characteristics that make each choice a valuable stepping stone in the pursuit of knowledge and professional growth.
TVET Colleges
A TVET College also referred to as a Technical and Vocational Education and Training College, is an educational institution that specializes in providing practical and vocational training in specific fields. It provide knowledge and skills related to occupations in various sectors of economic and social life through formal, non-formal and informal learning methods in both school-based and work-based learning contexts.
TVET colleges offer a range of courses and programs designed to equip students with the hands-on skills necessary for securing a job after school. 
Example: Community colleges or Polytechnics.
Traditional Universities
According to Wikipedia [3], a university is an institution of higher education and research that offers a wide range of academic disciplines, granting undergraduate and postgraduate degrees.
Universities often focus more on theory, and research, which encourages students to explore various academic fields.
Examples include: University of Cape Town, Potchefstroom University and Rhodes University.
University of Technology
A university of technology is an institution of tertiary education that specializes in engineering, technology, applied science, and natural sciences. The main focus of the institution is raising graduates who are technically qualified within a specific field.  
Examples of a university of technology include the Cape Peninsula University of Technology, Central University of Technology (Bloemfontein) and Durban University of Technology.
COMPARISON BETWEEN UNIVERSITY, TVET COLLEGES AND UNIVERSITY OF TECHNOLOGY
1. Academic Focus
Universities have a diverse range of academic disciplines, including sciences, humanities, social sciences, engineering, arts, and more. The emphasis is on theoretical understanding, critical thinking, and intellectual exploration. Universities encourage students to delve deep into subjects, fostering a comprehensive understanding of various fields. This broad academic focus prepares graduates for a wide array of career options.
TVET colleges are majorly focused on providing practical skills and vocational training for specific fields, such as technical skills, automotive, construction, and information technology, among others. The curriculum emphasizes hands-on experience and applied learning, ensuring students gain the necessary skills and knowledge directly applicable to their chosen industries.
On the other hand, the University of Technology is focused on a blend of practical skills and theoretical knowledge with a strong emphasis on applied research and technology-oriented programs.
 2. Admission Requirements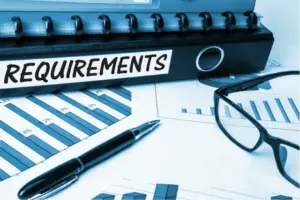 Admission to universities is often competitive, with stringent entry requirements. The fact is that most students wished to go to the University but this desire was cut off due to failure to meet admission requirements, oftentimes due to poor grades. Prospective students typically need to meet specific academic criteria, including students having their Grade 12 in with good grades, high standardized test scores, and prerequisite subjects. Additionally, universities may consider personal statements, recommendation letters, and extracurricular activities.
In order to get admission into the University, higher academic qualifications are required.
Entry to TVET colleges are more accessible and less stringent. This enables individuals from different educational backgrounds to enroll and acquire practical skills relevant to their desired professions.
However, you require a minimum of Grade 9 in order to study at a TVET college.
University of technology requires moderate to higher academic qualifications depending on the field.
3. Financial Considerations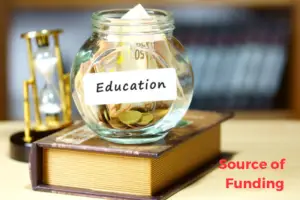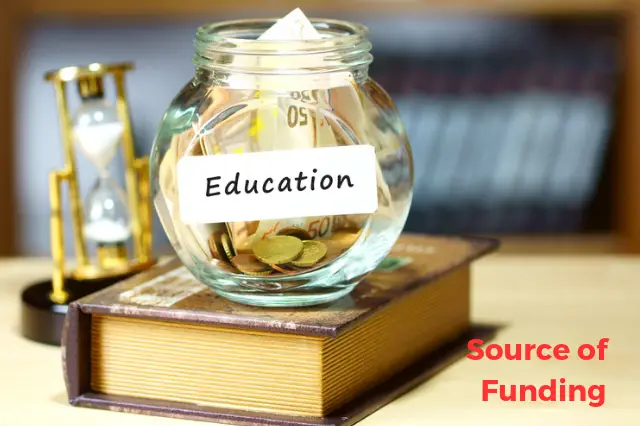 Attending a university typically comes with higher tuition fees compared to TVET colleges and University of Technology. Universities cost more due to high tuition, textbooks, accommodation, and other expenses. However, some universities often provide financial aid in the form of scholarships and student's loans to help lessen the financial burden and make University education more accessible.
TVET Colleges offer more affordable education options compared to universities. The tuition fees for vocational courses are generally lower. This affordability makes this education pathway a better choice for individuals from average homes who are seeking practical and industry-specific training without incurring debts.
University of Technology have similar fees to universities.
4. Programmes/Courses
Universities provide degree programs in a wide variety of disciplines with in-depth study of academic subjects. Here, students pursue Bachelor's, Master's, and Doctoral degrees in their chosen fields.
The curriculum comprises a wide range of courses, providing comprehensive knowledge and a well-rounded education with major focus on theory and academic research, and intellectual growth.
Tvet Colleges offer a range of short-term vocational courses that equip students with practical skills required for specific careers. These courses focus mainly on hands-on training which prepares graduates to enter the workforce directly and contribute to their chosen industries. So, instead of pursuing academic degrees, students earn certificates or diplomas in specialized fields.
On the other hand, Universities of technology offer technical and professional programs in fields like Engineering, IT, and applied sciences. It prepare students for careers that involve technology, innovation, and applied research.
5. Study Duration
Generally, Universitues have longer study duration which differs according to programme and field of study. Bachelor's degrees typically take three to four years to complete, while Master's and Doctoral degrees require additional years of study. 
TVET colleges have shorter duration programs, often a few months to a couple of years. The length of vocational courses varies depending on the field of study and level of certification. Some programs can be completed within a few months, while others may take one to two years. 
Universities of Technology offers a mix of shorter programs and traditional degree programs
6. Certification
Universities offer Honor degrees upon successful completion of your studies After receiving your degree, you can continue your education and get a postgraduate degree to pursue a Master's and subsequently a Doctorate, respectively.
TVET colleges offer National Certificates to students upon completion of their programme. This is similar to obtaining a traditional South African Matric.
Interestingly, many qualifications obtained at TVET colleges also allow you to study further within your field at a university of technology.
In the case of University of technology, you will be awarded a certificate, diploma or degree in technology upon successful completion of your studies. Typically, universities of technology offer national diplomas, which are NQF level 6. This differs from bachelors degrees offered at traditional universities, which are NQF level 7. However, there are cases where you study for an extra year in order to obtain a BTech degree, which is also NQF level 7.
7. Career Opportunities
Over the years, there have been a serious debate as to why University graduates are given more preferential treatment in the workforce. University qualifications allow students to enter into a wide range of professional fields. With this, graduates enjoy versatile career opportunities due to their broad academic knowledge. Also, Universities also provide extensive professional networks and connections, offering valuable opportunities for job placements, and career advancement.
TVET college graduates are equipped with industry-specific skills. After studying at a TVET college, you are prepared to enter the work force in your chosen field. Alternatively, you can study further in a University of technology.
University of technology prepares students to go into their chosen field either as an expert technician or artisan. Like University, this institute often have strong industry connections which makes it easy when facilitating internships and direct employment opportunities.
Conclusion
In summary, TVET colleges provide hands-on vocational training, universities offer a comprehensive academic experience, and universities of technology bridge the gap between theoretical knowledge and practical application with a focus on technology and innovation.
The choice between the three options depend on individual interests and career goals. Whether you seek a comprehensive academic experience or hands-on skill development, these education pathways have their merits.
It is however very important to weigh your options carefully, seek advice where necessary so as to make an informed decision in your choices.
References
[1] Ahmad, Raees. "Difference between University and TVET College." Know Differences, What Difference Between, 23 June 2023, 
https://www.knowdifferences.com/difference-between-university-and-tvet-college/.
[2] "Compare Tvet Colleges, Universities and Universities of Technology." My Courses, 22 Aug. 2022, https://mycourses.co.za/compare-tvet-colleges-universities-and-universities-of-technology/.
[3] Wikipedia contributors. "University." Wikipedia, The Free Encyclopedia, https://en.m.wikipedia.org/wiki/University.
Don't miss out on current updates, kindly like us on Facebook & follow us on Follow @EAfinder OR leave a comment below for further inquiries.