The application for the Winter Cereal Trust Bursary for the academic year 2022/2023 is now open by Winter Cereal Trust for all South Africans in South Africa.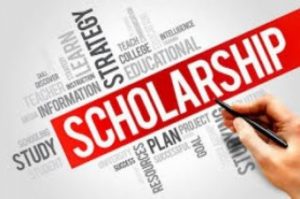 The Winter Cereal Trust hereby invites all outstanding students to apply for the 2022/2023 Bursary. The Winter Cereal Trust has set-up a tertiary bursary fund to bolster capacity, expertise and work opportunities related to the finance sector. It is intended for tertiary students in the undergraduate level. Winter Cereal Trust has allocated a bursary fund specifically for the following fields below.
Update: How to Apply for the 2022 Mpumalanga Youth Development Fund (MYDF)
WINTER CEREAL TRUST BURSARY APPLICATION ELIGIBILITY
Candidate Requirements
Students must be South African citizens
The bursaries are for Masters and Doctoral study
Three bursaries per annum will be allocated to Black students busy with their final year of undergraduate studies and/or honours degree depending on the availability of funds.
The field of study must be relevant to the Small Grains Industry
The topic for the thesis must be approved by the Winter Cereal Trust.
A Mentor and Co-Promotor (where applicable) for the study programme must be nominated and, together with the University where the study will be undertaken, must be approved by the Winter Cereal Trust
Students will be expected to work in the Small Grains Industry for a period that is the same length as the period of study
The bursary amount will be approximately R64 135 per year for one year for an undergraduate or Honours degree, R 77 698 per year for two years for MSc students and R94 965 per year for three years for PhD students
HOW TO APPLY FOR WINTER CEREAL TRUST BURSARY
Applications must be submitted online at:
Kindly attach the following documents:
Post-graduate study indicating the Tertiary Institute, year of study and subjects passed, copies of qualifications obtained and any other study achievements.
Copy of your matriculation certificate and a list of subjects written together with the examination symbols.
Full and detailed CV
Passport Photograph
CLOSING DATE FOR APPLICATIONS
Completed applications need to be submitted on or before 31st August 2022. Late applications will not be considered.
Don't miss out on current updates, kindly like us on Facebook & follow us on Follow @EAfinder OR leave a comment below for further inquiries.