Application for the Fulbright Scholarship Program for South African Students – 2024/2025 Entry is now open for study in the United States.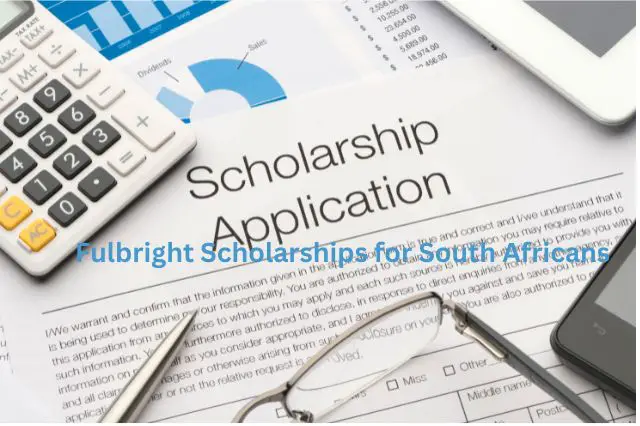 The US Mission to South Africa has opened applications for its Fulbright scholarship programme. The Fulbright Foreign Student Program is a competitive scholarship that funds postgraduate study in the US. South African citizens and permanent residents can apply for a Fulbright scholarship to complete a master's or doctoral degree at any accredited tertiary institution in the US.
Fulbright scholarships cover the full cost of tuition and living expenses in the US for up to two years.
In partnership with South Africa's National Research Foundation (NRF), the Fulbright programme also offers scholarships to South African PhD students enrolled at South African universities to conduct one year's research at a US university as a visiting student researcher (VSR).
FULBRIGHT SOUTH AFRICAN RESEARCH SCHOLAR PROGRAM ELIGIBILITY
Eligibility
Be a South African citizen OR a permanent resident with a minimum of 5 years of permanent residency status in South Africa (Please note: S.A. nationals with dual citizenship from the U.S. are not eligible for the program)
Have one of the following academic degrees:

Visiting Student Researcher:  Be registered for a PhD at a South African university at the time of application (May 1, 2023) as well as be registered still at the time that you will commence your research in the U.S. (August 2024)
When applying for a Master's degree: a 4-year Bachelor's degree, BTech degree or a 3-year Bachelor's degree with an Honors degree
When applying for a Doctorate degree: a Master's degree
What do we look for in our applicants?
Academic excellence
Evidence of leadership potential
Clearly written study objectives
Demonstrable interpersonal skills with evidence of cultural sensitivity and a genuine desire to learn more about the United States and share with American citizens aspects of South African culture
Experience and interest in extracurricular and community activities
A desire to further the Fulbright Program and give back to your home country upon returning
Required scores for the Graduate Record Exam (GRE) and Test of English as a Foreign Language (TOEFL)
The Selection Committee and the Interview Panel will also be looking for clear reasons for selecting your U.S. university preferences. The Fulbright Program expects candidates to conduct a thorough university search and to identify institutions which are a strong fit for their academic, personal and professional goals.
FULBRIGHT SOUTH AFRICAN RESEARCH SCHOLAR PROGRAM APPLICATION INSTRUCTIONS
Applications for the Fulbright Foreign Student Program will close on May 1, 2023.
Click here for more information and don't miss out on current updates. Kindly like us on Facebook and follow us on Follow @EAfinder OR leave a comment below for further inquiries.