This article contains information on how to apply for the Career Wise Student Bursary for 2023.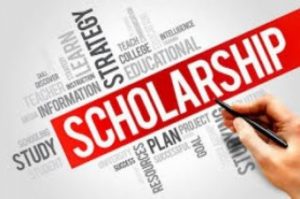 Career Wise, a leading bursary administration company, is inviting students at public higher education and training (HET) institutions who are currently in their 1st, 2nd, 3rd, and 4th years of study to apply for their bursary opportunities for the 2023 academic year. Bursaries are available for various fields of study.
Bursaries are available in the following fields of study:
All Engineering
Computer Science
IT
Mineral Surveying
Marketing Management
Communications
Food Science/Tech
Accounting (CA and non-CA)
Financial Management
Actuarial Science
Maths Statistics
Economics
Investment Management
Information Systems
HRM
Logistics Mgt
Transport Mgt
Supply Chain Mgt
LLB
Agriculture
Occupational Health/Hygiene
HOW TO APPLY FOR THE CAREER WISE BURSARY
To apply for the bursary, interested students must visit the Career Wise website at www.careerwise.co.za and go to the "Bursary Application Platform" section. Applicants must then register and apply, using promotion code CW2023.
Students who have successfully been interviewed and awarded the bursary will have the following expenses covered:
Full tuition fees
Accommodation
Meals
Books and laptop allowance
Note to Applicants
Once applicants have applied, their details will be stored in Career Wise's database. Should they meet the criteria for any of the company's clients, they will be contacted. If they are not contacted, their application will remain active and will be considered for any matching opportunities in the future, provided they keep their details updated.
Applicants who have previously applied do not need to reapply but must ensure their results and contact details are up to date. Their applications will remain active on the Career Wise database.