We are pleased to announce that the application for the 2024 MOFCOM Scholarship-CSC Programme is now open.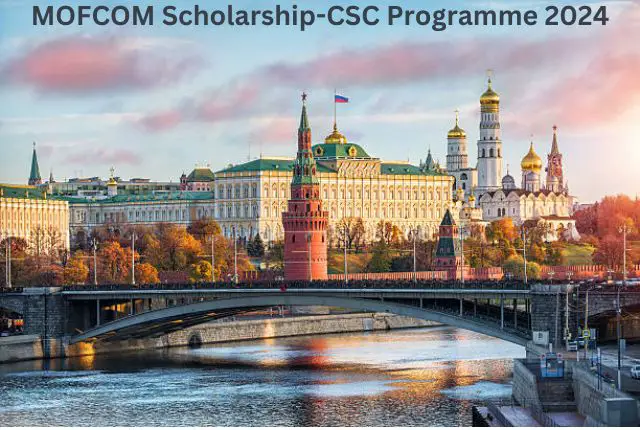 The Ministry of Commerce of the People's Republic of China (MOFCOM) is inviting high-level business officials and professional personnel from developing countries to apply for academic education programmes under the MOFCOM Scholarship-CSC Programme. This initiative is part of China's efforts to strengthen communication and cooperation with other countries and develop talent for developing countries. If you're interested in exploring more scholarship opportunities like this, check out the scholarship opportunities on EAfinder.
Benefits of the MOFCOM Scholarship-CSC Programme
The MOFCOM Scholarship-CSC Programme offers:
Tuition Waiver: The programme covers the full cost of tuition for the duration of the study.
Accommodation: Campus accommodation fee is waived for all scholarship recipients.
Stipend: A monthly stipend is provided for living expenses. Master's students receive 3000RMB (approximately R6 594) per month, while PhD students receive 3500RMB (approximately R7 692) per month.
Medical Insurance: The programme provides medical insurance for all scholarship recipients.
Round-Trip International Airfare: A one-time round-trip international airfare is provided for all students.
MOFCOM Scholarship-CSC Programme Eligibility
To be eligible for this opportunity, you must:
Be a citizen of a developing country other than the People's Republic of China.
Not be over 45 years old.
Be physically and mentally healthy (must be willing to provide a health certificate from a medical institution).
Not have severe high blood pressure, cardiovascular disease, cerebrovascular disease, diabetes, cancer and other serious chronic diseases, mental illnesses or infectious conditions that can affect the public's health adversely, major surgery recovery period, acute disease attack, or severe limb disabilities.
Not be pregnant.
Have a Bachelor's degree or above, with over three years working experience.
Have the potential for career development in the chosen field, and intend to promote friendly exchanges and cooperation between your home country and China.
Be a government official at middle or senior level, or researcher or administrator of academic institutions at middle or senior level.
Be proficient in English.
Students who are studying in China or who have been accepted to other Chinese scholarship programmes cannot apply for this programme.
MOFCOM Scholarship-CSC Programme Application Procedure
To apply for this opportunity:
Complete the application form and submit your supporting documents.
Submit the application materials to the Chinese Embassy in South Africa to Miss Shu YANG (Second Secretary for Economic & Commercial Affairs) via email and copy in the Department of Higher Education and Training.
Please note that successful scholarship applicants will have to make provision for costs and all other related expenses not covered by the scholarship.
Application Dates
The deadline for applications is 26 May 2023. Don't miss out on this opportunity to further your studies in China.