We are pleased to present to you the South African Police Service (SAPS) Police Graduate Trainee recruitment for the year 2022 and how to apply. It involves the Job titles, roles/responsibilities, requirements, recruitment dates and centres.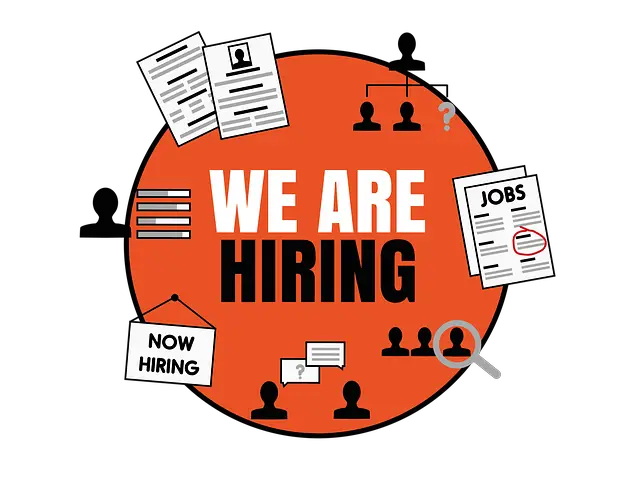 The South African Police Service (SAPS) is pleased to announce to the public the recruitment of graduate trainees into the police service which is scheduled to take place in 2022.
Every year the South African Police Service (SAPS) publishes vacant positions for interested & qualified South African citizens to apply for. This year is no exception. Therefore the vacant positions are listed below, together with their requirements, roles and qualifications.
POLICE GRADUATE TRAINEE ROLES, REQUIREMENTS & QUALIFICATIONS AT THE SAPS
TRAINING PROGRAMME
Phase 1: Basic Training (9 months)
Basic Training at a Training Academy as a Police Trainee
Stipend: R4500 per month
Phase 2: Probation (12 months)
After successful completion of Basic Training – will be appointed to the rank of Constable
Salary notch: R189 279 per annum
In addition to this, applicants will receive the applicable service benefits.
General Enlistment requirements:
Be a South African citizen;
Must be in possession of National Senior Certificate or equivalent (NCV L4);
Must have no previous criminal conviction(s) or case(s) pending;
Applicants must be unemployed, never employed in field of the advertised post and never participated in an internship programme relevant to the field of the post;
Applicants are restricted to apply for only three (3) posts and complete a separate application form
for each post reference number.
Intern categories with minimum requirements:
Graduate Intern: Tertiary Qualification is required (Statement of Results must be attached).
Specific Positions and Requirements
HOW TO APPLY FOR THE SOUTH AFRICAN POLICE SERVICE (SAPS) RECRUITMENT
Interested applicants should submit their applications on the official application form, which can be obtained free of charge from any Police Station / SAPS Recruitment offices or downloaded from the SAPS Website (https://www.saps.gov.za). The Z83 previously utilized will no longer be accepted. All instructions on the application form must be adhered to, failure to do so may result in the rejection of the application.
The post particulars and reference number of the post must be correctly specified on the Application Form.
An updated Curriculum Vitae must be submitted together with the application form.
Certified copies of an applicant's ID document, National Senior Certificate and all post school educational qualifications with statement of results obtained must also be submitted and attached to every application. Certified copies should not be older than 6 months. No faxed or e-mailed applications will be considered.
Applications must be posted/hand delivered timeously. Late applications will not be accepted or considered. The closing date for all applications is 2022-10-28
All short-listed candidates will be subjected to fingerprint screening.
All short-listed candidates will undergo a personal interview. Short-listed applicants may be subjected to vetting.
Correspondence will be conducted with successful candidates only. If you have not been contacted within 4 months after the closing date of this advertisement, please accept that your application was unsuccessful.
The South African Police Service is under no obligation to fill a post after advertisement thereof.
Recommended candidates will be expected to sign a 12 month Internship Contract.
Graduate Recruitment Scheme in the SAPS may not be regarded as a guarantee for automatic absorption for permanent appointment.
APPLICATIONS POSTED:
The Section Head: Corporate Support
South African Police Service,
Private Bag X 94, Pretoria, 0001.
(For attention Lieutenant Colonel MS Mmamadisha)
13 Graduate Recruitment Scheme 2022/2023 Corporate Support
APPLICATIONS HAND DELIVERED TO:
The Section Head: Corporate Support, National Head Office: South African Police Service,
Telkom Towers North, 152 Johannes Ramokhoase Street, Pretoria.
(Application must be dropped into the box available at the reception area).
Closing date: 30th June 2022
NOTE. Bribery and other acts of corruption are against the law. All persons presenting themselves for recruitment purposes with fake/falsified documents or caught engaging in any corrupt activity shall be arrested and prosecuted. If you accept to be conned, you will lose your money or property and go to jail; it has happened to many citizens during past recruitments. Do not waste your money and risk imprisonment;  NO ONE can influence the recruitment process. Report any suspicious activities to the nearest Police Station or a Military Camp. KDF recruitment is absolutely FREE TO ALL.
Kindly like us on Facebook & follow us on Follow @EAfinder OR leave a comment below for further inquiries.