We pleased to present to you an updated list of Rand Water latest vacancies for September 2022 and how to apply. It involves the Job titles, roles/responsibilities, requirements and the salary involved.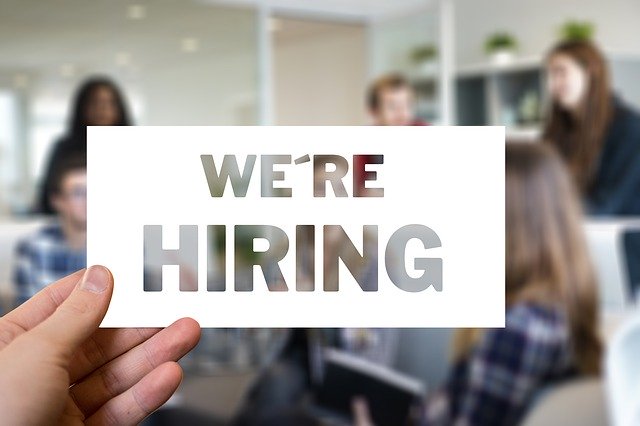 Every year the Rand Water publishes vacant position for interested & qualified South African citizens to apply for. This year is not an exception. Therefore the Jobs are listed below together with their requirements, roles, salary and qualifications.
This Circular is published on a weekly basis and contains the advertisements of vacant posts and jobs in Rand Water. Although the Circular is issued by the Rand Water Team is not responsible for the content of the advertisements. Inquiries about an advertisement must be addressed to the relevant advertising department.
RAND WATER CAREER (VACANT) POSITIONS, ROLES, REQUIREMENTS & QUALIFICATIONS 
Applications are invited from qualified persons for the positions shown below.
1. Manager Management Accounting
Minimum Requirements

Essential qualifications are:

Bachelor degree (Honours) in accounting and Finance

Desirable qualifications

CA (SA), CIMA or equivalent Master's degree advantageous

Experience: 10 Years' experience in Accounting and Finance environments most specifically in Management Accounting, Managing Budgeting, Forecasting, Financial Analysis, Performance and management Reporting. Minimum 8 years' experience in Management role in a Management Accounting/ or Financial Planning/Finance Business Partnering Function;
Management Report Writing Skills;
Computer Literate _ SAP Controlling , FI , HRM and other relevant modules, Budgeting Planning and Consolidation ( BPC)  Financial Accounting, Financial Modelling, Analysis and Trends, Advanced MS Excel, MS Power Point and Report writing Ms Word;
Performance tracking systems for Remote working.

Primary Duties

Development and implementation of the overall planning processes and coordination of the Rand Water Group Budget and Financial plan;
Guide, direct and manage day to day activity of the group budget;
Establish and direct budgetary policy, controls and procedure changes in line with revised programs and objectives;
Manage and provide financial advisory services to Rand Water Business units, Divisions Department and Sections and ensure appropriate support is provided in strategic financial planning, monitoring, reporting and all other financial advisory services;
Provisions of management input into AFS and audit processes relating to financial performance information;
Develop and direct Finance Business Partnering Processes focused on Customer service orientation (Internal and external);
Direct Management Accounting Reporting and Performance Reporting processes and output on monthly, quarterly and annual basis for internal and external purposes;
Development and compliance with sound budgeting / accounting standards and practice with applicable and Rand Water policies, statutory and regulatory requirements;
External stakeholder participation and contributions in relation to Medium term expenditure framework (MTEF), Estimates of National Expenditure (ENE) to National Treasury and input to Department Water & Sanitation (DWS) Quarterly reporting;
Negotiate and provide input to Raw and Potable Tariffs with DWS, TCTA and Magalies Water;
Manage Eskom finance stakeholders' requirements; Lethabo and non-potable Tariff setting;
Management Accounting Reporting to Top Management Committee, EXCO, Audit and Board and sub committees of the Board;
Assist in preparation of feedback to various stakeholders e.g. Parliament, DWS, NT, SALGA, investors Banks, etc.;
Approvals and Bank signatory to investments, medical aid, creditors, etc.;
Financial advisory service to various committees; water quality, water demand etc.;
Ensure compliance to relevant statutes such as National Treasury cost containment directives, IFRS , Water Services Act and Others.

Knowledge

Finance Business Partnering
Cost/Management Accounting
Short term Budgeting
Long term financial Planning
Performance Measurement
Management Accounts Reporting
Variance Analysis
Understanding of overall business and Cost Driver analysis
Financial Information analysis
Cost Saving and efficiency initiatives
Tariff Setting, analysis and negotiations
Activity Based Costing and Budgeting and Standard Costing
Beyond Budgeting principles

Skills

Business Acumen
Strong business partnering/relationship management
Strong analytical skills
Report writing and due care
Manage multiple tasks and deadline driven
Manage multiple stakeholder requirements
Good Communication skills; written and verbal
Sound judgment to be able to make objective financial advice based on complex sets of information and data
Ability to perform financial analytics and use financial concepts to help identify and solve problems, and learn new concepts quickly
Management of teams

Attitude

Analytical, attention to detail, and accuracy
Ability to work independently and as part of a team.
Coordinate activities and oversight
Accurate data capturing, analysis & report writing
Meet deadlines
Ability to work under high levels of work pressure
Management of teams and across finance teams
Ability to establish and maintain strong stakeholder and client relationship
Working in cross-functional teams
Be a self-starter and follow through assignments
Assess and analyze the business environment to provide financial insights
Handling queries timeously
Communication with influence
Provide friendly, professional, helpful, accurate and efficient service to business portfolios
Complex problem solving
Assertiveness
Integrity
HOW TO APPLY FOR RAND WATER JOBS
PLEASE READ THE INSTRUCTIONS CAREFULLY BEFORE APPLYING:
This post is advertised on the department's on-line
The website can be access via https://randwater.erecruit.co/candidateapp/SignUp
Applicants can register their profiles and apply for posts on-line.
Applicants must ensure that they click on the correct post and post number when applying for
Applicants are to take cognisance of the following:
Applicants already registered on the system need not register again.
All information must be captured on the online profile. The system will generate curriculum vitae (CV) for you. The uploading of documents is not necessary.
When shortlisted for an interview, certified copies of all supporting documentation (e.g. qualifications, driver's licence, identity document, etc.) must be submitted to the interview committee.
Non-RSA citizens/Permanent resident permit holders must submit a copy of his/her Permanent Resident Permit with his/her on-line
Only on-line applications will be considered.
Application Deadline
Applications should reach the Rand Water Management on time. As it is indicated for each positions of interest above.
More Job Vacancies:
Kindly like us on Facebook & follow us on Follow @EAfinder OR leave a comment below for further inquiries or suggestions.