This article contains a list of distant learning universities and colleges in South Africa and detailed emphasis on them.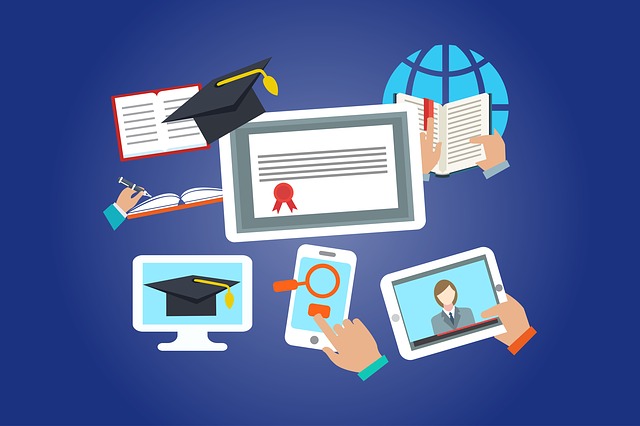 Distance learning is a remote form of education in which there is no regular face-to-face tutor and student contact. There are different levels of distance learning. At one end are courses delivered entirely online. You never meet your tutor or fellow students face-to-face and may have online tutorials instead. You communicate with your tutor by email or telephone and you learn from textbooks and online resources. In other cases there is a mix of approaches with a few face-to-face tutorials and more online classes.
DISTANCE LEARNING HAS BOTH ADVANTAGES AND DISADVANTAGES
Some of the advantages may include;
Learning Is Flexible: The very interesting thing about online courses is its flexibility. In a world filled with choking schedules, online courses give you the opportunity to fit your daily activities and schedules into learning as well. It gives you the opportunity to study at your own pace and time without fear of missing lecturers or even giving up the job that sustains you. The student can get financial resources from their job.
Lower Cost: The cost of being a campus student can be very discouraging, especially for those who are not financially capable. You think of spending on accommodation, feeding, transportation etc., but with an online course, it's a different ball game.
Shorter Duration: Online courses take a shorter time to complete. For individuals who dread the idea of being tied in University for 4 years or more, online courses are your best bets.
Ease of Access: Unlike studying in campus settings, online courses can be assessed from any location. All that is required is a PC and sometimes an internet connected phone. The course materials, assignments, and lectures are very accessible online. Some are sent via email. The student can study from anywhere across the country. Whatever has an advantage must have a disadvantage in most cases. Some of the disadvantages of distance learning are:
Lack of One on One Interaction: Online courses do not give room for one on one interaction between students and lecturers. Unlike the traditional setting where students have the opportunity to interact with their lecturers, fellow students and get to ask questions when necessary and have a discussion or group study class, online students do not have this privilege. As a result of this, some online students are left to use their discretion to carry out tasks when instructions are not clearly understood.
Time Management Issues: No doubt that online course is flexible in nature but the flexibility is also a disadvantage for students who cannot manage time properly. As an online student, it is pertinent to have time management skills, learn to schedule and meet up with lectures, assignments etc, else you may just have issues with your courses. However, coping with online courses requires personal discipline.
Lack of Social Interaction: Going to school gives one the opportunity to socialize and connect with other people. Many individuals have made wonderful friends from school days. Some got connected by some of these friends they met from way back in school. While the normal campus setting creates room for social interaction, as an online student, there is little or no room for this. This is another reason students find online programs very boring.
It contributes little or nothing to the Character of a Student: Have you ever taken time to go through the degree certificate of a university graduate? It reads "Found worthy in both character and learning". This is so because University is supposed to shape students not only academically but character wise too. There are students that entered school very uncultured and mannerless and upon graduation, they became better individuals. Online students do not pass through this character refining because of the nature of the program. Lecturers do not have personal encounters with the students and as such have no influence over the character of the students.
Lack of Traditional School Experience: A traditional school setting refers to any school setting that's not online related. There is this common statement "Passing through school and school through a person". Distance learners don't get to have that campus life experience.
Regardless of the pros and cons, distance learning has been ongoing for many years now in South Africa.  The list of accredited distance learning colleges in South Africa provides every South African a variety of choices to advance their education and each year, numerous South Africans graduate from  colleges via distance learning.
LIST OF DISTANCE LEARNING COLLEGES IN SOUTH AFRICA
Before selecting a college, it is essential to ascertain the credibility of the institution. Here are lists of accredited distance learning colleges in South Africa.
Skills Academy
The Together We Pass Academy (TWP)
Home Study College
The Learning Group
International Business Training College (IBTC)
University of South Africa, Preller St, Pretoria
Milpark Business School, Landau Terrace, Cape Town
Mind Development Academy
Regent Business School, Durban
Chartall Business College, Broadacres, Johannesburg
South African College Of Applied Psychology, Nieuw Muckleneuk, Pretoria
University Of Johannesburg, Johannesburg
New World Mission Dunamis International University
Southern Business School, Krugersdorp
Academy Of York, Randburg
Stellenbosch University, Stellenbosch
The Management College of Southern Africa (MANCOSA), Samora Machel St, Durban
South African Theological Seminary, Sandton
North-West University, Vanderbijlpark
University of Cape Town, Cape Town
University of the Free State, Bloemfontein
University of Pretoria, Pretoria
University of KwaZulu-Natal, Durban
AAA School of Advertising, Cape Town
University of Witwatersrand, Johannesburg
SKILLS ACADEMY
It is a private accredited distance learning institution. Skills Academy has been offering distance education since 2009.  The institution offers a variety of short courses. The fees are affordable, and the student is allowed to cancel classes should their circumstances change.
They also have a variety of courses that you can do even if you don't have matric. Their open entry policy accommodates students of all backgrounds to get an education.
Here are some of the interesting courses that they offer:
Accounting
Beauty Therapy Courses
Child care
Computer
Hospitality and Tourism Courses
Human Resource Management Courses
Forensic and Policing Courses
Entrepreneurship, among others
It is one of South Africa's most reputable distance learning institutions
TWP ACADEMY
The Together We Pass Academy (TWP) was founded in 2015. The institution offers professional business courses which are suitable for people at the workplace who desire to advance their career. The accredited courses include;
Accounting and finance
Business management
Office administration
Workplace safety, among others.
HOME STUDY COLLEGE
This ICB accredited college offers some of the best courses to study in South Africa. It specializes in courses such as
Bookkeeping
Entrepreneurship
Accounting
Financial management.
THE LEARNING GROUP
The Learning Group has been in existence since 1984 and is dedicated to offering the best creative skills to its students. The programs offered include;
Digital photography
Beauty therapy,
ICB courses,
Wedding planning and lots more.
The Learning Group is one of the leading South African colleges today.
INTERNATIONAL BUSINESS TRAINING COLLEGE (IBTC)
IBTC is a distance learning college that focuses on professional courses in business. It offers global qualifications such as CIMA, ACCA, and CFA. IBTC offer Short online courses also.
Read Also: