The application for the Gauteng City Region Academy (GCRA) Bursary for the academic year 2021/2022 is now open by Gauteng City Region Academy for all South Africans in South Africa.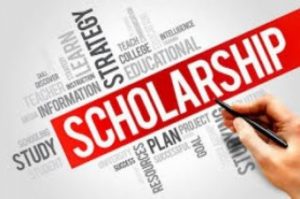 The Gauteng City Region Academy hereby invites all outstanding students to apply for the 2021/2022 Bursary. It is meant for students that intend to, or are currently studying towards degree and diploma programmes that are aligned to the following listed below:
GAUTENG CITY REGION ACADEMY BURSARY APPLICATION ELIGIBILITY
The following students automatically qualify, but must complete the application forms
Top Achievers from Gauteng schools
Top 3 learners from Non-fee paying schools in Gauteng
Top 3 learners from Learners wit h Special Education Needs (LSEN) schools in Gauteng
To qualify for a GCRA bursary award you must be:
A South African citizen
Students who completed matric and reside in Gauteng – proof of residence required.
Students intending to study and an undergraduate programme and has been accepted at a PSET institution of learning and/or is currently registered for such.
Students who wants to pursue a postgraduate programme at an accredited higher institution of learning and currently accepted as well.
Youth residing in Gauteng between the ages of 18 to 35 years
HOW TO APPLY FOR GAUTENG CITY REGION ACADEMY BURSARY
Visit GCRA offices and apply before the closing date.
The office is located on the 3rd floor, 55 Fox Street, Marshalltown, Johannesburg.
Bursaries are awarded in line with our GCRA Policy. Terms and conditions apply.
All candidates must submit the following documents during online application:
Certified copy of South African ID (by birth) Proof of Gauteng residence
Matric certificate (certified)
Proof of income from parent/s or guardian/s or affidavit
Letter of motivation (not more than 2 pages) Proof of registration or acceptance  letter from PSET institution
Any relevant affidavit
Disability/ medical report (where appropriate)
Application deadline is 28 February 2022.
CLOSING DATE FOR APPLICATIONS
Completed applications need to be submitted on or before 28 February 2022. Late applications will not be considered.
Read Also:
Don't miss out on current updates, kindly like us on Facebook & follow us on Follow @EAfinder OR leave a comment below for further inquiries.