The application for the Prince Albert Municipality Bursary for the academic year 2021/2022 is now open by Prince Albert Municipality for all South Africans in South Africa.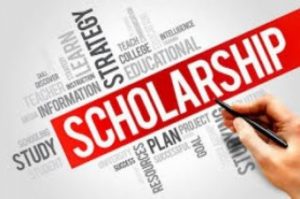 The Prince Albert Municipality hereby invites all outstanding students to apply for the 2021/2022 Bursary. It is meant for students that intend to, or are currently studying towards degree and diploma programmes that are aligned to the following listed below:
 Finance • Accounting • Supply Chain Management • Internal Audit • Risk Management, Civil Engineering, Electrical Engineering, Town Planning, Building Infrastructure, Law, Public Administration and other fields identified by the Municipality within the ambit of financial management and financial governance.
PRINCE ALBERT MUNICIPALITY BURSARY APPLICATION ELIGIBILITY
Who is eligible to apply?
Applications are hereby invited from students that are registered at tertiary institutions for financial support towards further studies in the 2022 academic year.  Applicants must reside within the Prince Albert Municipal Area.
Bursaries will be allocated towards the funding of academic programme (registered subjects only).
Bursary will be for a period of one (1) year.
Bursary will be paid directly into the Bank Account of the academic institution.
Students applying for a second bursary must submit academic results of previous year with the application.
HOW TO APPLY FOR PRINCE ALBERT MUNICIPALITY BURSARY
Interested applicants who meet the abovementioned criteria should apply using the prescribed application form obtainable from the HR Department (during normal office hours), as well as from our website.  For any enquiries contact Mr George van der Westhuizen tel 023 541 1320 or email [email protected] during office hours.
Certified copies of the following documentation must be attached:
A comprehensive Curriculum Vitae
Proof of qualification/latest examination results
Proof of registration at accredited tertiary institution
Bank Account Details of accredited tertiary institution.
Certified copy of Identity Document (not older than 3 months)
Proof of residential address (municipal account)
Proof of salary statements of both parents/guardians
If disabled, a letter from a medical doctor confirming permanent disability
Only correct and fully completed application forms will be considered. Completed applications must be forwarded to Prince Albert Municipality, Human Resources, Private Bag X53, Prince Albert, 6930.
CLOSING DATE FOR APPLICATIONS
Completed applications need to be submitted on or before 31 December 2021. Late applications will not be considered.
Read Also:
Don't miss out on current updates, kindly like us on Facebook & follow us on Follow @EAfinder OR leave a comment below for further inquiries.