This article contains directions and other information on Where to Study Teaching courses in South Africa.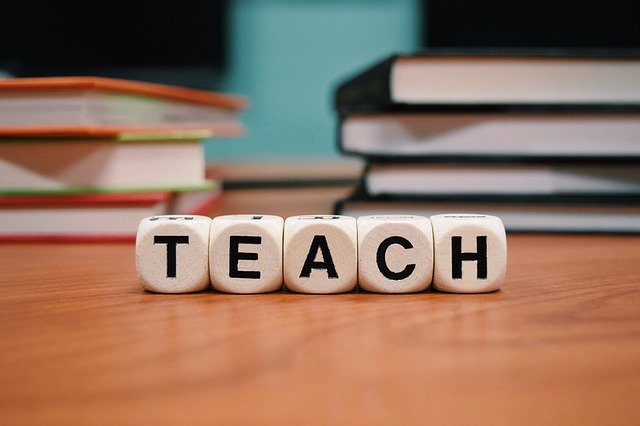 Teaching is a very important profession in the economy of a country. Though in recent times, the profession has become the last resort for many unemployed individuals. This implies that even those with little or no teaching training have gone into this profession.
However, this is not to overrule the standard that before going into the teaching profession, one needs to undergo training or acquire a degree in teaching.
QUALIFICATIONS NEEDED TO BECOME A TEACHER
A bachelor's degree is usually needed to become a teacher. It is also possible to study for a teaching diploma, which can be upgraded to a degree. But basically, one has to complete an approved teacher's training programme and practical training.
For teachers focusing on a specific subject, a related bachelor's degree is recommended. This can then be followed by a PGCE (Postgraduate Certificate in Education). Prospective teachers may also study for a Bachelor of Education degree, which combines theoretical training with practical teaching experience. A National Senior Certificate that meets the requirements for a diploma or degree course is a prerequisite for studying teaching courses.
Education and training has become a part of our everyday lives. We live in a world where we learn new things each and every day.
Having an educational degree opens many doors of opportunities to a variety of teaching and administrative careers in different settings. Some of such opportunities are:
PRE-SCHOOL: Pre-school teachers and assistant teachers generally work with toddlers between the ages of 3-5 years. Here, kids are introduced and exposed to learning about their social and emotional development. Students that are pursuing a degree in early childhood development can help develop the academic needs of this age group.
SPECIAL NEEDS: Having a degree in teaching children with learning disorders takes a lot of patience. The main purpose is to help them find ways to help themselves with their learning difficulties and become stronger and more resilient.
COLLEGES OR UNIVERSITIES: In order to become a lecturer, you need to have a master's or doctoral degree in a specific subject area. Here, lecturers are working with  traditional and non-traditional college students who are interacting with people from different ethnic backgrounds. If you would like to become an academic advisor or counselor at an institution, it is important to have an in-depth understanding of education and how to help students navigate their way through college. For those students that have a passion and love for the profession, pursuing an educational degree will provide you with transferable skills which will be beneficial for your career.
So, as one who desires the teaching profession, it is important to strive towards receiving proper education that contributes to your quality of learning and at the same time, helps with your self-growth and development. Students that are pursuing an educational degree need to know that it is very broad. You may specialize in areas such as early childhood education, health and physical education, primary and secondary teaching or vocational education.
The challenge many people face is where to get a standard teaching degree. This has led many to asking different questions like, "which is the best college for teaching?"
South Africa is home to some of the most prestigious teaching colleges in the region. Competitive teaching programs, offered in these higher learning institutions, attract both local and international learners. If you are seeking to enroll in a quality-centered institution for your education studies, this article will be showing a comprehensive list of teaching colleges in South Africa. After now, you will be left with different options of where to study teaching in South Africa.
Whether you are searching for part-time, full-time, or distance education learning programs, South Africa has more than enough institutions to help you achieve your teaching dreams. These teachers colleges offer multiple career paths for aspiring bachelor of education learners, even those in diploma and certificate categories.
When considering where to study teaching in South Africa, you will never run out of options given that every part of the country has enough higher learning institutions to meet its educational demand. They include:
Mamelodi Teachers' Centre
Kwamhlanga Teachers Centre
Onderwyser Centrum
Embury Institute For Teacher Education (PTY) Ltd
Lesotho College Of Education
Adams Mission
TEACHING COLLEGES IN GAUTENG
Gauteng has about eight public colleges and over two hundred private ones, all of them registered with the Department of Higher Education and Training. Among the courses offered at Open Learning Group is Teaching and Education, while SANTS Private Higher Education Institution specialize in Grade R Teaching as well as ECD.
Therefore, these two institutions offer the best teaching degree or teaching diploma in South Africa. Other registered colleges in Gauteng include:
Benoni Brakpan Teacher Centre
Centurion Academy
College of Production Technology (CPT)
CTI Education Group
Midrand Graduate Institute (MGI)
Sonett International Academy
St Augustine Private Tertiary Institution of South Africa
St Augustine Private Tertiary Institution
The Da Vinci Institute
Academic Institute of Excellence (Pty) Ltd
Academy at Vaal Triangle
Aranda Learnership College
Churchill Technical College (Pty) Ltd
CTU Training Solutions
Dam Technical College Pretoria
Delcom training institute
Gauteng Central College
Goldman College
Greenview training and Development Skills Centre
Ikage SD College
Immaculate College of Commerce & Engineering
Jeppe College of Commerce and Computer Studies – Johannesburg
JFA Square Technical Training Institution NPC
Johannesburg City College
Johannesburg Institute of Engineering & Technology
Mbowa College
Pro-Active Public Services College
Richfield Graduate Institute of Technology (Pty) Ltd
Rock of Springs – Rustenburg (Pty) Ltd – Brits College
Rostec Technical FET College (Pty) Ltd
Sedco College of Technology & Business Studies – JHB
There are several teaching institutions in Pretoria that you can enroll for training.
South African College for Teachers' Education – S.A.C.T.E. Pretoria
Elmar College of Education
Melwood Institute of Technology
LIST OF UNIVERSITIES TO STUDY TEACHING IN SOUTH AFRICA
1. North-West University
The College of Education at Northwest University aims at sending teachers and principals of the highest quality into schools worldwide. There is a growing demand for educators in school districts across the nation, thus,the school has made sure that education degrees are accessible for a variety of future educators. From on-campus and online education programs to master's degree options for teachers and principals, they are ready to prepare you for your career in order to make you an outstanding educator.
Students learn techniques from professors who have had extensive experience in the field of education, many of which are still teaching in elementary and secondary classrooms. In addition, the curriculum of the education program is infused with real-world teaching experience so you'll gain the confidence you need to manage a classroom. Students graduate in four years with their teaching certificate, so they can apply for teaching jobs as soon as they graduate.
At the school undergraduate program, students take a two-week intensive trip to China to study the education system of a different country. During the senior year, students in the College of Education participate in student teaching. This is achieved by shadowing a teacher for a semester and ends with teaching and managing an entire classroom on their own.
Northwest University admits students of any race,  national and ethnicity. All rights and privileges are open to all. So, this is certainly a good place to consider studying teaching in South Africa.
2. University of Pretoria
In this school, the programmes are strengthened by partnership with the Department of Basic Education, as well as other departments and faculties within the University of Pretoria.
In pursuit of teaching excellence, the Faculty supports the University's teaching and learning model, which offers you an optimal blend of face-to-face and online learning opportunities. You will have access to some of the best infrastructure, libraries, laboratories, online study resources, lecturers and work opportunities in South Africa, together with a host of support services to help and guide you throughout your study duration.
3. University of Stellenbosch
Bachelor of Education: General Education
The Faculty's research programme focuses on relevant and strategically important themes in education to find solutions to educational matters  to promote the development of education in South Africa. This research, which impacts on all of the teaching programmes, is concerned with local as well as international needs.
Should you wish to become a high school teacher, your undergraduate studies at other faculties could be a basis for postgraduate studies in Education.
The Postgraduate Diploma in Higher Education takes care of the professional needs of lecturers and learning facilitators.
The following four new honours programmes are offered through blended learning or mixed-mode instruction:
Curriculum Inquiry
Foundation Phase Education
Educational Support
Education Development and Democracy
Language Education.
This is another great place to study teaching in South Africa.
4. University of the Witwatersrand
Bachelor of Education: General Education
The degree runs for a period of 4 years.
The programme requires every graduate to be able to teach competently across a range of subjects – including English, additional languages and Mathematics. Students specialising in the Intermediate Phase are also trained to teach:
Life Skills
Natural Sciences
The Arts
Social Sciences
Economic Management Sciences
The BEd qualifies you to teach in any school in South Africa and to register with the South African Council of Educators (SACE).
5. University of the Western Cape
Postgraduate Certificate in Education; Bachelor of Education
The Faculty of Education currently offers a wide range of professional and academic programmes at undergraduate and postgraduate levels. These programmes are designed to develop the intellectual, academic and professional capacity of students in teaching and related professions.
They cover fields such as teacher education, adult education, higher education and vocational education. Added to this are the disciplinary areas such as language education, science and mathematics education, educational psychology, sociology of education, educational leadership and management, curriculum studies, comparative education and policy studies. If you need a first hand training in teaching, you can enroll into UWC
6. University of Johannesburg
7. Cape Peninsula University of Technology
8. Tshwane University of Technology
9. Nelson Mandela Metropolitan University
DUTIES OF TEACHERS
Teachers educate by planning and conducting an educational programme to develop literacy, numeracy and the physical, emotional, intellectual and social growth of their students.
They facilitate learning by establishing a relationship with pupils, and by their organisation of learning resources and the classroom learning environment. They assess and record progress and prepare pupils for examinations.
Depending on qualifications and experience, teachers may work as subject specialist teachers or teach a full range of learning areas. They may perform the following tasks:
prepare lesson plans in accordance with curriculum guidelines
assess and evaluate students' progress, and
develop and maintain good working habits and discipline
use computers to assist with lessons
take part in joint decision-making about educational issues
attend staff meetings and other training sessions
discuss this with parents and administrators
assist with and organise sporting activities, school concerts and excursions
prepare for and attend parent/teacher interviews.
Having known the major responsibilities of teachers, it is obvious that not just anybody can do well in the field without proper professional training. This is why this article has carefully put together lists of where to study teaching in South Africa.
South Africa education is renowned for quality and close adherence to international standards. For this reason, hundreds of colleges that offer teaching courses in the country attract several global learners.
Read Also:
Don't miss out on current updates, kindly like us on Facebook & follow us on Follow @Eafinder OR leave a comment below for further inquiries.